HARARE – President Robert Mugabe has appointed Mr Prince Machaya to the post of Attorney General of Zimbabwe.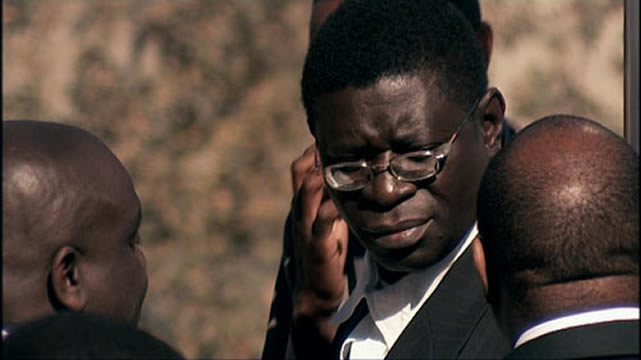 In a statement yesterday, Secretary for Justice, Legal and Parliamentary Affairs Mrs Virginia Mabhiza said Machaya is expected to take oath soon in line with the Constitution.
"I write, dear colleague and fellow secretary, to advise that in terms of Section 114 (1) of the Constitution of Zimbabwe, His Excellency, the President has appointed Mr Prince Machaya to the post of the Attorney-General of the Republic of Zimbabwe."
Mr Machaya has been Deputy Attorney General since December 2007 and his new appointment will see the expeditious alignment of legislation to the constitution since this is one of his core functions as Attorney-General.
Mr Machaya, who replaces Mr Johannes Tomana who was promoted to be the Prosecutor General, is expected to take the oath of office soon.
Machaya holds a National Diploma in Management Studies (Harare Polytechnic) and he was admitted to the Bar as an Advocate of the High Court in 1976.
In 1981, he was admitted to the Side-bar as an attorney of the High Court of Zimbabwe and a Notary Public.
In 1979, Machaya joined Honey and Blackenberg law firm as a professional assistant for three years.
He practiced as a self-employed lawyer from 1981 to 1987.
Machaya joined the Attorney-General's Office in 1987 where he worked as the Director of the Civil Division for four years.
In May 1991, Machaya joined the Reserve Bank of Zimbabwe as assistant general manager (Legal Counsel) before being elevated to become the general manager.
From 1998 to 2004, Machaya served the central bank as Bank Secretary and Director Corporate Services.
Between July 2004 and December 2007, Machaya practiced law as an advocate at Advocates' Chambers in Harare where he was elected as chairman of the chambers.
In 2007, President Mugabe appointed him as Deputy Attorney-General, the post he held the appointment to AG.
From 1983 to 1987, Machaya served as a trustee on the Law Society Compensation Fund and he was also one of the founding trustees of the Legal Resources Foundation.
Machaya was a member of the Legal Practitioners' Disciplinary Tribunal from 1985 to 2001.
In 1986, Machaya was part of the six-member committee on the codification of Zimbabwe criminal law chaired by the then Chief Justice Antony Gubbay.
He was once chairman of the Credit Guarantee Company (Private) Limited, a firm jointly owned by RBZ and commercial banks in the country.