By John Kachembere
HARARE – Flamboyant businessman Phillip Chiyangwa has said 60 percent of shares in Telecel Zimbabwe (Private) Limited (Telecel), owned by Amsterdam-based Vimpelcom, must be sold to local Zimbabweans.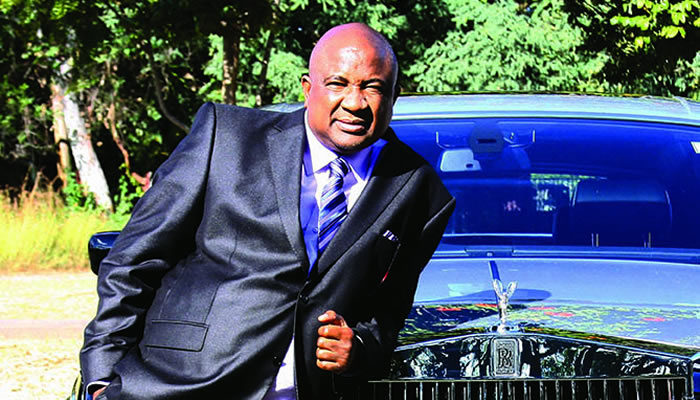 In a letter written to Indigenisation minister Christopher Mushowe and Supa Mandiwanzira, the Information Communication Technology minister, Chiyangwa said his company, Native Telecoms, was willing to buy out both local and foreign shareholders in Telecel.
"At the time of acquiring the licence, government aimed at empowering local blacks and such ideals will be jeopardised if you do not intervene to cause cancellation of the intended illegal sale and cause parties to resolve issues pertaining to equity in Telecel Zimbabwe's Empowerment Corporation (Private) Limited," he said.
The Affirmative Action Group founder urged the ministers to intervene in the matter, arguing that his company had the wherewithal to buy out any disgruntled shareholders.
"The wealth of the country must be enjoyed by the people of this country, foreign investors come and exploit the wealth of the country with more advanced technological means that we have in Zimbabwe to siphon off the profits which rightfully belong here, and these go to profit societies other than our own societies," he said.
This comes after Vimpelcom has since 2013 indicated its desire to off-load its Zimbabwean subsidiary.
However, Vimpelcom has been facing difficulties in divesting its third sub-Saharan asset — Telecel — as frictions and complexities with the government and local shareholders have impeded any process thus far.
As previously reported by the Daily News last month, the Zimbabwean second largest mobile operator was told that it must adhere to regulations governing foreign ownership or face losing its wireless concession.
The company is currently 60 percent-owned by Telecel International, a unit of Orascom of Egypt, which is itself owned by Vimpelcom Group. The law states that 60 percent of the company's shares must be locally owned.
The other 40 percent is owned by Empowerment Corporation (EC) — a consortium of local business people.
The latest development comes after investment group Brainworks recently announced its intention to buy EC's 40 percent shareholding in Telecel for $20 million. Daily News