LONDON – People should stop fund raising while exploiting the death of the late former Studio 263 actress Pretty Xaba who died on Saturday in India where she was being treated for cancer of the oesophagus.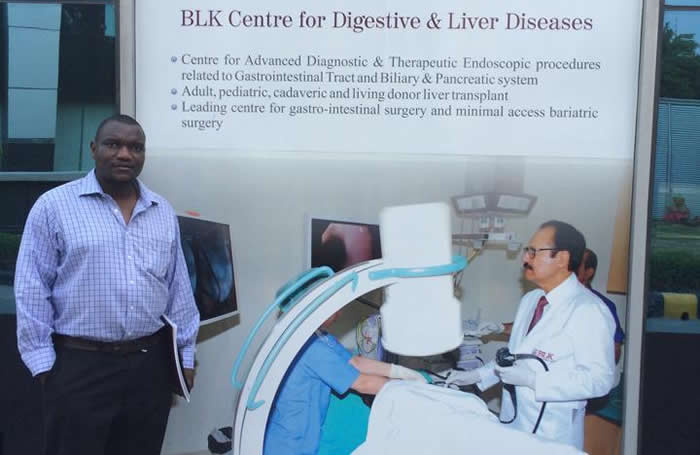 This was the sentiment expressed by Dr Brighton Chireka, a medical director at Stark Meditrip, the company that facilitated Xaba's trip to the BLK Super Specialty Hospital in New Delhi.
Following reports that Xaba's family needed about $7000 to repatriate her body for burial in Zimbabwe, Dr Chireka told Nehanda Radio that not only were the figures inflated but that he was not happy with the reasons given for the fundraising.
"I am not happy with the statement alleged to have come from one person called Ruth (sister in law) with regard to the cost of involved in the repatriation of Pretty. I want to reassure the nation that as a responsible company we are doing our best to get Pretty's body to Zimbabwe," he said.
Dr Chireka said to repatriate a body from the UK costs £2500 and to get a body from India costs around $2000.
"There is no crisis of funds, we are handling that in India and the body will be repatriated most likely this week, all the paper work has been sorted out, the costs have been paid, so there is no need for fundraising.
"If people want to pay their last respects, what we call in Shona "chema" they can go ahead and pay "chema" to the family but what we as a company are not happy with is for people to go out and say they are fundraising for the return of the body of Pretty, there is no need for fundraising, the body will be in Zimbabwe.
"All the payments have been sorted out, so the fundraising can be done in Zimbabwe for the family upkeep but not for the body to come to Zimbabwe because the costs of that have been met already," Chireka added.
Asked if there were any outstanding hospital bills in India that need to be paid Dr Chireka said; "I wouldn't comment much on that because it's an arrangement that we have had with the family, we have settled that as well.
"At the moment we know when deaths occur people may not have enough resources but as a responsible company we have actually met those expenses."
Stark Meditrip is involved in what is termed as "medical tourism". They find patients for hospitals in places like India, arrange for visa's and other logistics and get paid a commission by the hospitals.
People who donated to Xaba's cause include Prophetic Healing and Deliverance Ministries (PHD) leader Walter Magaya who chipped in with $18 000, NetOne, Standard Chartered Highlands branch staff, PSI staff members, Jenny Musonza Foundation, Affirmative Action Group, Fawcett Security and the public.
Xaba rose to fame after staring in local drama Studio 263, while she featured in other plays and dramas such as I want A Dress, Coliwe, Xola, Everyone's Child, and Lobola among others.
Xaba is survived by two children Runyararo and Hope Chayambuka.