Shocking state of toilets at the Bulawayo High Court (Citizen Picture)
BULAWAYO – Believe it or not this is the state of toilets used by lawyers and litigants alike at the High Court in Bulawayo.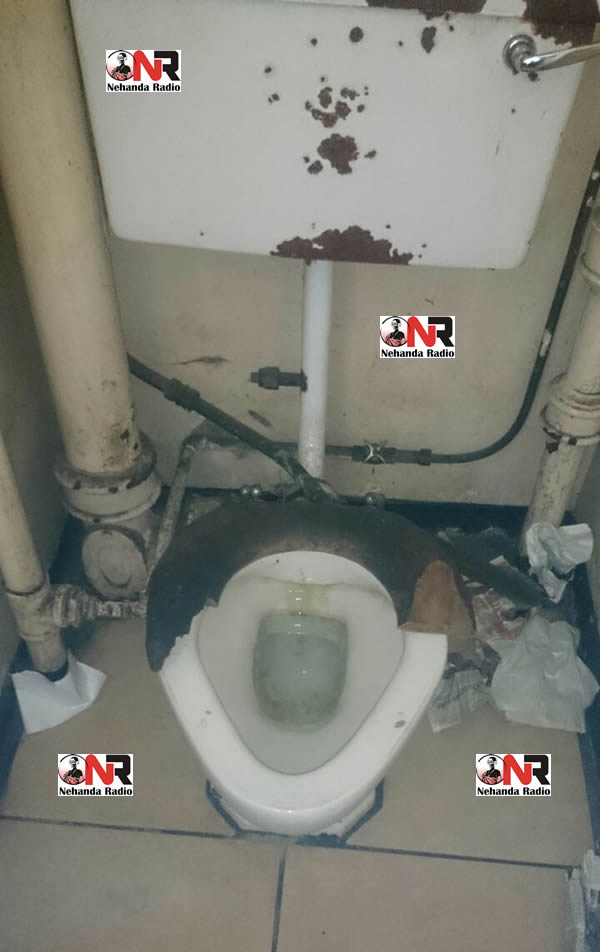 As we regularly point, in a country rich in natural resources like diamonds, gold and platinum, this sorry-sight among many others including run down schools tells a story of greed and plunder by those in power.
Last year opposition leader Morgan Tsvangirai accused former Mines Minister Obert Mpofu of failing to account for about $ 2 billion collected from the rich Marange diamond proceeds since the inception of the inclusive government in 2009.
Now you have the power to tell the world what is happening in your area, send pictures and videos.
#NehandaCitizenReports
Whatsapp: +263773011022
Email: [email protected]
Facebook: https://www.facebook.com/NehandaRadio
Skype: nehandaradio