By Brenda Phiri
Despite raising the bar on her career, three-time winner of the Zimbabwe Music Awards Cynthia Mare has vowed to remain grounded and true to her brand.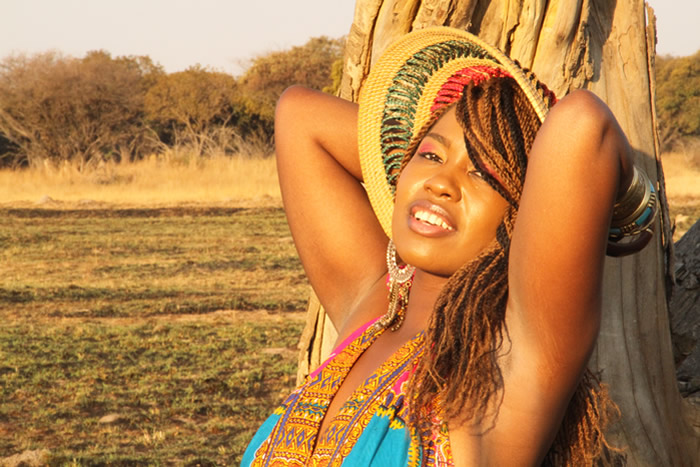 The "Zuva Rimwe" singer says she is happy with the success but is worried about maintaining the standard and relevance in the music business.
"There has been a standard that has been set and the next albums are certainly going to be as good. However, awards are good but my focus is on growth. I want to be able to stage successful shows even at the age of 50," she said.
On the winning recipe, she acknowledged her team's hard work saying while she had worked hard for the album, they had intensively marketed the album "The Songs My Mother Loved".
"We have worked very hard over the months. We have done a lot of shows, multiple interviews and most importantly getting the music to the people. When an artiste is new, it is important to introduce her and we made it a point that her music could be found everywhere. The result has been confessions on how fans have fallen in love upon listening to it," said manager Njabulo "Tytan" Nkomo.
Mare on new single
She also spoke of her upcoming single "Moto ngaubvire" that she performed briefly while collecting her gongs.
She said it was aimed at empowering young girls and women to rise above abuse, poverty and situations that make them vulnerable.
Although she hinted that the song might have been inspired by personal experiences, she could not be drawn to explain further.
"The song is a campaign aimed at motivating girls who have been broken down by unfortunate experiences. It is an empowerment song that helps them to understand that they still have a choice to live their lives to the fullest. I have experienced some of these things myself and I think one needs to know what she is worth even when you are made to feel like you are nothing. Just like a fire, she should shine bright," she said.
The single is taken off her upcoming third album that is due for release next year.
She said even though her current album was doing well she was anticipating a follow up already.
"The song is playing on radio and will be launched this month. It is the first single on the album that carries fun and inspirational songs. I have already written 14 songs but the album will only come out next year," she said
Cynthia on pregnancy rumours
Cynthia has rubbished rumours that are doing rounds that she has a bun in the oven following her fuller figure and a supposedly baby bump that protruded during the Zimbabwe Music Awards.
Instead, Mare who relocated back into the country a few months ago said the weight gain was simply reflective of how she was enjoying Zimbabwean dishes after so long.
"I am aware of the talk on how I am pregnant but that is not the case at all. I am not married yet so I'm obviously not pregnant. What's happening is that I'm simply enjoying life in Zimbabwe. I like my sadza with mabhonzo or beef and vegies," she said.
She added that she has always been a big girl and but only managed to keep herself toned through regular visits to the gym over the years.
"I have been busy with my music as there has been a lot to do of late. Because of that I have not been keeping myself in check. I also think that my choice of dresses at the Zimas might not have been ok. When God decides that the time is ready it will happen but just not any time soon," she said. The Herald