HARARE – American fast food chain Kentucky Fried Chicken (KFC) has reopened in Zimbabwe after a nearly seven-year closure.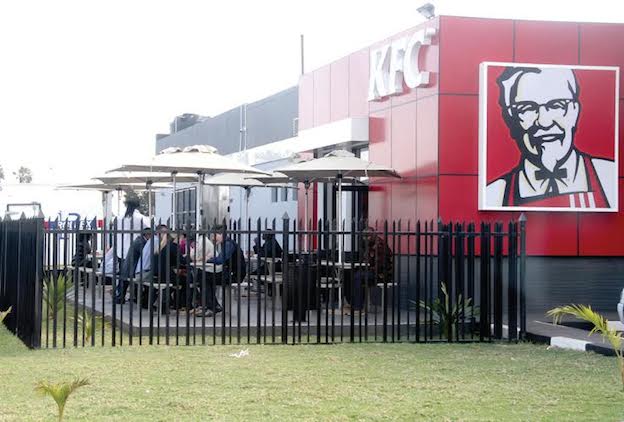 The retailer – planning to open about 25 outlets in Zimbabwe – finally unveiled its first shop in Harare on Sunday after more than a year following announcements to restart business in the country.
Sources said the delay in opening was due to country policies, demanding only local chickens to be used.
The new outlet is under a franchise deal with formerly Shingi Mutasa owned fuel stations, Zuva Petroleum.
Businessman Kevin James, owner of Consolidated Farming Investments Limited – a leading investor in the fast food sector in Zimbabwe – is spearheading KFC's re-entry into Zimbabwe.
James is also the chief executive of South Africa-registered company, Country Bird Holdings Limited, the third biggest chicken supplier in that country.
KFC, which had outlets in Harare and Bulawayo, turned its back on Zimbabwe at the height of the country's economic crisis in 2007.
The group, along with other firms, is re-considering the southern African country following its return to stability after adopting the multi-currency system – dominated by the US dollar.
This comes as American fast food chain Burger King Worldwide Incorporated (Burger King) last year expressed plans to open outlets in Zimbabwe as part of efforts to spread its footprint in the sub-Saharan region.
Analysts say the fast food business is increasingly becoming lucrative with global brands progressively turning to emerging markets to offset sluggish growth in traditional economies' and Africa presents a compelling opportunity.
In the past three years, the local market has seen the proliferation of new indigenous fast food players.
Before closure, the KFC franchise holder in Zimbabwe was Firmside Investments, which also held the Wimpy franchise.
The newly opened outlet will be the first of 10 planned to open by the end of 2014 and comes after the franchise holders settled a row over chicken imports with local authorities, the sources said.
Initially the franchise wanted to bring chickens from South Africa, but this was in violation of local statutes which ban such imports, delaying the opening by one year. Business Live