By Ngqwele Dube
BULAWAYO – Highlanders Football Club will hold its extraordinary annual general meeting this morning at Highlanders Clubhouse with the proceedings likely to be smooth sailing as members did not submit any other issues to be discussed.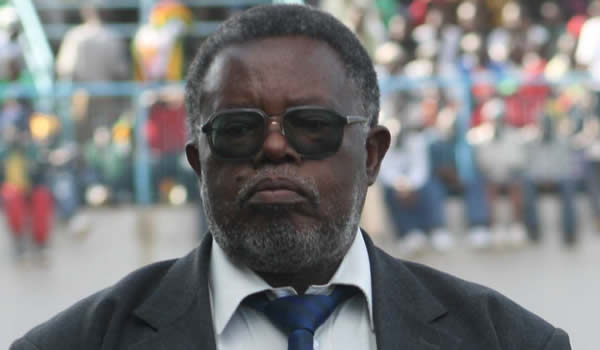 The paid up members seem to be content with happenings as they did not submit issues they wished to be up for discussion under the any other business section despite calls by the club's chief executive officer, Ndumiso Gumede, for them to do so five days before the EGM.
Gumede disclosed on Friday that they only expected the club's mid-year meeting to only review the chairman and treasurer's reports.
"It is a constitutional requirement that we hold a meeting mid-season, where we review the progress or otherwise the team has made so far. Only two important issues are going to be presented, that is the chairman's report and financial statements by the treasurer, Jerry Sibanda," said Gumede.
Gumede was quoted urging bona fide members, including those that have been vocal on the social media networks to submit issues they wanted discussed at the extraordinary meeting early as they will not entertain matters that will arise on the day.
"There are certain policy issues that members may be eager to have addressed and what we are saying is that according to the club's constitution, it is their right to submit those ideas which they want addressed so that we come up with the answers.
"They have to submit these things five days before the meeting so that we can research and come up with answers instead of us going to the meeting and saying we need time to go and look at them. Actually there are some issues that members can get answers even before going for the meeting.
"I am appealing to members to come in their numbers so that we can share ideas and see how best we can make this great institution develop," said Gumede then.
On Friday, Gumede said club chairman, Peter Dube, was expected to touch on the team's performance and with the team on top of the log there is not likely to be much debate on the issue.
Dube is expected to emphasise on the need to fulfil the requirements of Fifa Club Licensing as it will impact on the club's participation in future Caf events.
"In the not too distant future we will have to participate in Caf events and we are way behind as a country in meeting the deadline set by Caf but as Highlanders we want to set the pace," said Gumede.
According to Caf clubs should have met the licensing requirements by March 2012. The licence is issued by Zifa and the football mother-body has been lenient with clubs.
The veteran administrator said they expect members to seek clarity on the presentations and offer constructive criticism.
"With such meetings there will be those seeking clarity while some will commend what is on the presentations and obviously some will criticise but I urge them to do so constructively and from an informed background.
"It is unfortunate there is nothing in the any other business segment as members did not submit any issues five days before the EGM, there are a lot of things being talked about in social media and we were hoping members would want clarification on those issues," said Gumede. Sunday News