By Lance Guma
[twitter-follow username="lanceguma" scheme="dark"]
Nehanda Radio has obtained an exclusive recording of a phone call in which current Zimbabwe Football Association (Zifa) board member Tavengwa Hara is heard demanding US$1500 from Edward Kanyangu, the owner of Tripple B football club, to throw away an appeal by Gweru based Hardbody FC. (Listen to the recording below the story)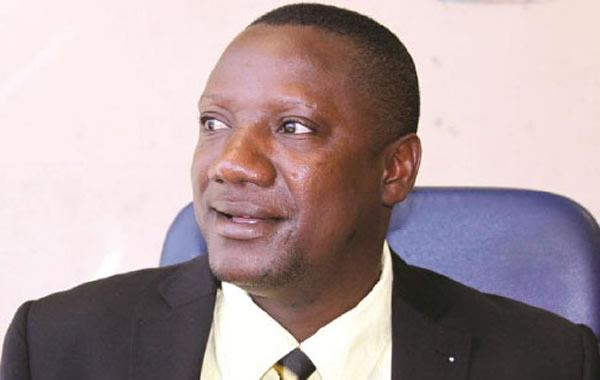 Three years ago Hardbody were docked 42 points for allegedly using an ineligible player, but they appealed against the penalty. This meant that Tripple B, who were second on the log standings, could not be confirmed as the winners of the Central Soccer League and secure promotion to the Premier League.
In the audio recording Hara, a Bulawayo lawyer who is secretary for Chicken Inn FC and was then a Premier Soccer League (PSL) board member can be heard clearly telling Kanyangu that he wanted $1500 so that he could influence the decision of a national Appeals Committee led by Timothy Sangarume.
At one time Hara became suspicious that he was being recorded and asks Kanyangu why his phone was making a beeping noise. Kanyangu brushed it off claiming that his phone had a timer that made a noise after every minute.
Kanyangu then reminds Hara that they have known each other for a long time stretching back to the time he was still a player. Hara also tells Kanyangu to keep the arrangement between them. Kanyangu expresses his reservations by asking Hara if Hardbody FC would not seek arbitration if they lost the appeal.
Hardbody were eventually promoted from the Central Region only after the intervention of the Arbitration Centre who overturned the corrupted ruling. This meant Hara, now a serving Zifa board member in charge of the national team, allegedly took the $1500 bribe and still failed to help Tripple B win promotion.
We sought comment from Mr Hara and he denied he was the person in the recording and said he was not a Zifa board member at the time. All he said was "ahhhh its not me,' before hanging up the phone. Strangely, although Hara denied he was the person in the recording he did not ask to hear the recording.
But in the recording Hara can be heard clearly telling Kanyangu that national Appeals Committee chairman Sangarume would not be a problem to influence. He even boldly assures Kanyangu that "appeal yacho havaihwine – they will not win the appeal."
Nehanda Radio also has information that there is an ongoing plot to fix a match between Chicken Inn and Dynamos this weekend by the same syndicate. "They want Dynamos to lose the match and you will see on Saturday that the referee will play a key role in deciding the game," a source who refused to be named claimed.
Match fixing remains a serious problem in Zimbabwe.
The biggest scandal to date is known as Asiagate which involved players and officials from the Zimbabwe national football team. Between August 2007 and January 2010 the national team and other local clubs went on tour, mainly in Asia, the Middle East and North Africa, and were allegedly paid to lose matches.
The dodgy operation run by convicted Singaporean betting agent Wilson Raj Perumal was only exposed when the Sports and Recreation Commission ordered an investigation into why the national team had toured Malaysia in December 2009 without official authorisation from the Zimbabwe Football Association.
In December 2011, Hardbody sponsor Takesure Sibanda was found guilty of attempted match-fixing and fined $1 000. He was ordered to pay $800 as the $200 he wanted to give to the referee Albert Mbuse before the match against Gweru Pirates was forfeited to the Zifa Central Region.
That case was also blown open by another audio recording of a phone call in which Sibanda tells the referee (Mbuse) that former Fifa referee Cosmas Nyoni is their facilitator for fixing games. Sibanda also told Mbuse that he gave Nyoni $1 000 to cater for the referees who were to handle the Hardbody game.
In the fallout from the Central Region match-fixing saga two board members Gift Banda and Patrick Hokonya were suspended from all football activities after Nyoni fingered them in the scam. Also suspended were Nyoni and Zimbabwe Referees Committee (ZRC) vice-chairperson Samukeliso Silengane.
To contact this journalist email [email protected]