Three Zesa employees nabbed for stealing cables
ZVISHAVANE – Three Zimbabwe Electricity Supply Authority Holdings employees have been arrested for stealing aluminium cables measuring 400 metres, belonging to the power utility which they intended to use to illegally install low voltage electricity at a homestead in Zvishavane.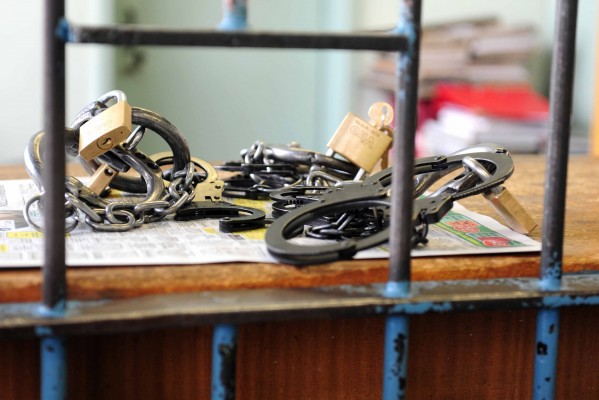 The three, Andrew Hungwe (36) of Vaka Village in Zvishavane, Jonathan Mupunga (40) of house number 459 Kombai Road, Ascot in Gweru and Chrispen Mhiri (30) of house number 1521 Mkoba 3 in Gweru, appeared before Zvishavane magistrate Mr Story Rushambwa on Thursday last week to answer to theft charges.
They all pleaded guilty to contravening Section 113 of the Criminal Law (Codification and Reform) Act Chapter 9:23 (theft of Zesa cable).
They were convicted on their own pleas and remanded in custody to tomorrow for sentencing.
Mr Stanley Ncube, representing the State, told the court that on 28 May this year, the three, who are employed by Rural Electrification Agency (REA), a subsidiary of Zesa Holdings, unlawfully took 400 metres of aluminium cables.
The trio took the cables to Jacob Ndlovu's homestead in Mazhou Village under Chief Masunda in Zvishavane, where they intended to install low voltage electricity.
When trio arrived at Ndlovu's homestead, they found Ndlovu's sister-in-law with whom they left the cables and said they would return to finish the job.
Jacob Ndlovu, however, became suspicious of the trio after he was not issued with a receipt for the aluminium cables, and reported the matter to the police leading to the arrest of the three.
In mitigation, Hungwe, Mupunga and Mhiri pleaded with the court to be lenient with them as they had stolen the cables to raise money to look after their families.
"I have understood the caution and I admit to the said charge. I stole the cables with my colleagues Jonathan Mupunga and Chrispen Mhiri. We intended to install the cables and make extra money to support our families," pleaded Hungwe in a statement that was also repeated by his colleagues. Sunday News