By Letwin Nyambayo
BULAWAYO – Warriors and Highlanders FC midfielder Peter "Rio" Moyo has been taken to court by his ex-wife Gracious Sibanda, 23, who is claiming $100 as maintenance for their nine-month-old child.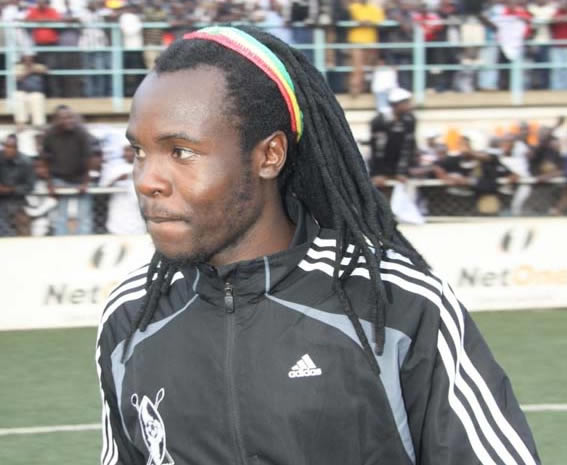 The dreadlocked national team player, who was spotted at the courts on Wednesday morning, disappeared when magistrate Victor Mpofu called in the pair for the hearing.
The case could not be dealt with because it was alleged Rio had absconded with some forms needed by the State to hear the case.
Magistrate Mpofu advised Sibanda to apply for fresh forms or look for the missing ones.
The couple, who had been together for almost four years, split in February this year.
A puzzled Sibanda narrated to the Daily News a rather sad tale on how the couple split.
Moyo paid lobola for her and the couple lived together in Pumula East suburb for close to four years.
He allegedly started having an affair with a 32-year-old woman and abandoned her.
"He actually dumped me in front of her. Rumour has it that he has been living with his lover ever since we split," she said.
Sibanda tried to call Rio in the presence of the Daily News reporters but he was not picking up her calls and later switched off his phone.
"I was with him in the morning but he has just disappeared. He probably ran away because he knew journalists would cover the story," she said.
"Rio has not been supporting the child since February and has to be forced by his family members to buy the kid some stuff here and there." Daily News