By Tawanda Marwizi
Music superstar Oliver Mtukudzi says he does not know how much he invested in setting up Pakare Paye Arts Centre.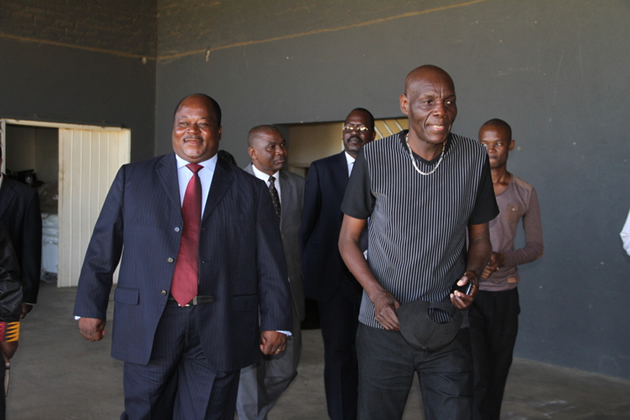 Mtukudzi made the revelation during a tour of the place by the Minister of Sport, Arts and Culture, Andrew Langa and National Arts Council of Zimbabwe director Elvis Mari and his deputy Nicholas Moyo on Wednesday.
"I don't know how much I have invested on this project but what I know is I have been taking the little I got from live performances to build the place," said Mtukudzi.
He said his wish is to accommodate all forms of arts at the place.
"We have filmmaking, we call artists to come and showcase their talent and live performances here but we are still to find a place where sculptors can work from," he said.
Mtukudzi who is internationally recognized artist said his mission is to establish an arts centre that benefits the country.
"My main aim is to have an arts centre that assists every musician in the country," said Mtukudzi.
The musician urged parents to identify and mould talent in their children. Minister Langa said musicians should emulate what Mtukudzi has done.
"As Government we would like to congratulate you for this achievement and we urge all artists to emulate what Tuku has done," he said.
He added that they are will assist the musician to source loans to finish his project.
"We will assist you to source loans, and engage organisations that are willing to assist in the arts industry to work with you to finish the project," said Langa.
Pakare Paye Arts is becoming one of the big arts centres in Zimbabwe. A number of artists have been natured at the place including Munya Matarutse, Donald Kanyuchi and Charles Chipanga among others. The Herald