Gumbura sentenced to 40 years in jail
The core-business of a church is to worship God and not to take advantage of the vulnerable, Harare regional magistrate Mr Hoseah Mujaya said today while sentencing RMG Independent End Time Message leader Robert Martin Gumbura to an effective 40-year-jail term.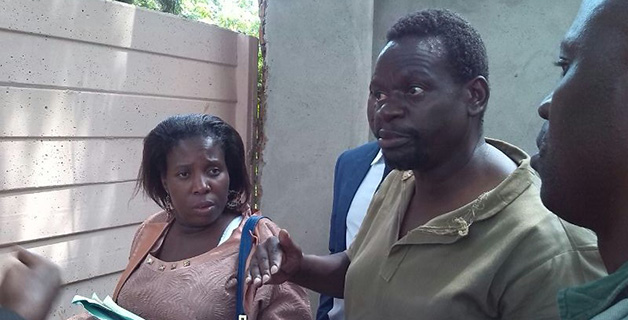 Gumbura (57) was last week Friday convicted of four counts of rape involving three women and of possessing pornographic material.
Of the four counts of rape, Mr Mujaya sentenced Gumbura to 50 years behind bars and four months for possession of pornographic material. 10 years of the term were set aside on condition of good behavior and the four months are going to run concurrently with the 40-year-jail term.
"The court must always strive to find a punishment which will fit both the crime and the offender. In this case the accused was like a wolf in sheep's cloth. The core-business of the church is to worship God not to sleep with girls and women and threatening them that misfortune would befall them.
"Pastors and deacons in this church must have been aware of the blasphemous teachings in their church and also the abuse of women but they chose to ignore what was happening. Teachings in church must be monitored internally and externally," the magistrate said.
Gumbura, who has 11 wives and 30 children, had denied allegations of multiple rape, claiming the women were fabricating stories against him under the influence of Spoken Word Ministries pastor Godwin Chitsinde. He claimed he was being persecuted for being a "Good Samaritan".
The Gumbura Saga in Pictures so far