By Rest Mutore
HARARE – Embattled Sexy Angels leader Beverly 'Bev' Sibanda has lost her popular Super Sunday's slot at Holly's Hotel to rival dancer, Zoey Noleen Sifelani.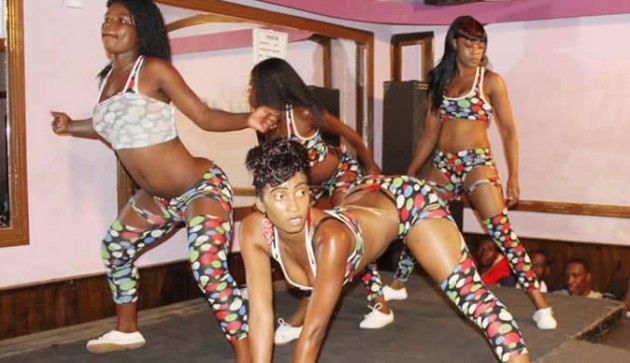 Bev has been struck off the Holly's Hotel roster owing to her violent conduct, breach of contract and absenteeism despite being paid her dues, according to joint owners.
What also riled management at Holly's Hotel is the fact that Bev's camp has failed to own up to the binding agreement they entered into last year whereby the group was paid their dues well in advance.
Joint owner's Bigboy Chinoperekweyi recently said they had ended their 'marriage' with Sexy Angels camp, citing lack of professionalism.
"We contracted the guys last year and even paid them well in advance but they have not been fulfilling their shows. As we speak, I am in possession of some of the letters her management has been writing to us apologising for no show.
"Some of my clients have been shunning the place as a result of Bev's violent conduct. She doesn't have the respect for fans and I think it was noble that we terminate our contract with them"
He added; "As for the money they owe us, we won't bother them to return it but we were really irked by their conduct. They seem to be strangers to professionalism. We have since allocated that slot to Zoey and she is a professional. We will also give them the support they require."
Contacted for comment, Beverly's manager referred all questions to Chinoperekweyi.
"If boss Chinoperekweyi has told you so, what more do you want to say. If he told you so, then his word is final.
"We have been working with Biggie for year and we don't have the problem with him. If he has complaints, we will always engage him and map a way forward. To err is human and what is critical is to iron out the differences and map the way forward.