United Family International Church (UFIC) founder, Emmanuel Makandiwa is "waiting for a few instructions from God" to begin raising people from the dead, one of his top aides claimed Sunday.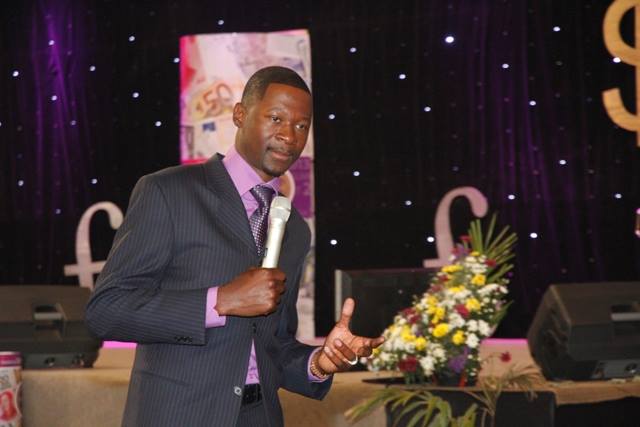 "In fact he (Makandiwa) said he is waiting for instructions from God to do it publicly as he has done it before," said Makandiwa's spokesperson Prime Kufa.
Quizzed on where he had done such an act before, Kufa said:
"We have evidence and examples, one in Muzarabani where he raised a young man when he (Makandiwa) was still in Bible College although I am not sure when exactly."
Kufa's revelation follows an article written by his church mate Jealous Mawarire in a local weekly where he claimed "the Man of God" had told congregants at a New Year's Day teaching that he would soon embark on the ground breaking miracle crusade.
Mawarire wrote: "Speaking before his main teaching on January 1 2014, prophet Makandiwa said:
"We are still waiting for a few instructions from God so that we can bring a few corpses from mortuaries and raise them. Obviously we would prefer people who would have been dead for two weeks or more, so that people will know that the God we serve is the God of the Bible."
Early last year Makandiwa, exasperated by criticism of "his miracles", allegedly dared doubting Thomases to a "sprint" on Lake Kariba.
Kufa at the time told the media the "man of God did not directly challenge anyone," but was not amused by people who doubted him.
"All he said was people should not doubt miracles. They just need to believe and anything is possible even walking on water.
"He said if people are saying he is using evil spirits then they should come and be witnesses to his works or offer deliverance. He said God is able to make him walk on water if needs be so that his critics can believe," Kufa said then.
Makandiwa always sends tongues wagging with his "miraculous deeds." Makandiwa has consistently told his followers to brace for more miracles declaring "people with disabilities will be healed, bald heads will grow hair while those who lost their teeth will develop new ones."
He normally quotes from the Book of Jeremiah 33v3 which reads: "Call unto me, and I will answer thee, and show thee great and mighty things, which thou knowest not."
Last year Makandiwa said the miracles were meant for people who doubted his ability to perform supernatural wonders. Zimbabwe Mail