By Nomalanga Moyo
Twenty-one MDC-T activists, who were last month acquitted following a lengthy trial for the murder of a police inspector, have initiated a lawsuit for wrongful arrest, detention and prosecution.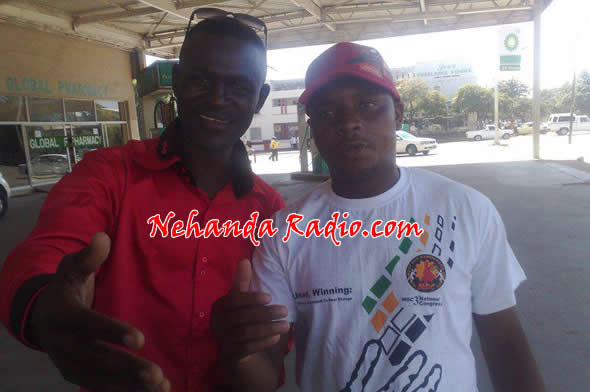 The activists are suing Home Affairs Minister Kembo Mohadi and Police Commissioner-General Augustine Chihuri for the suffering they endured since their arrest in 2011.
The 21 were part of a group of 29 MDC-T who were arrested and charged with the murder of Inspector Petros Mutedza at Harare's Glen View, following political disturbances.
They went through a lengthy trial, which culminated with the acquittal of 21 of them last month. Five of the activists, including Rebecca Mafukeni who died in July, were detained at Chikurubi Maximum Security Prison.
The activists allege that they wore clothes which exposed their privates, lost their jobs and were subjected to ill-prepared non nutritious food while in prison.
The lawsuit is being handled by the Zimbabwe Lawyers for Human Rights, and according to the group's spokesperson, Kumbirai Mafunda, they have already notified Mohadi and Chihuri of their intention to sue.
"The lawyers for the activists are demanding various payments for the damages they suffered at the hands of the heavy-handed police and prison officers during trial.
"They would like to be compensated for the unlawful arrests. They are also aggrieved about the pain and suffering, the loss of income and the suffering their detention brought on their families.
"We hope this lawsuit will be a lesson for the police to stop unlawfully harassing citizens," Mafunda added.
One of the letters sent to Chihuri on behalf of Nyamadzawo Gapare, partly reads: "His reputation has been soiled as for many months his name was associated with the murder of a police officer. His subsequent acquittal does not negate the wrong done to his good name." Gapare is said to have lost his job as a result of the protracted incarceration.
So far, the human rights lawyers have prepared papers for five out of the 21 activists, demanding compensation of up to $65,000. One of the acquitted activists, Simon Mapanzure, told SW Radio Africa that he was yet to meet with the lawyers to finalise details of the lawsuit.
Seven other MDC-T members remain on trial for officer Mutedza's murder – Tungamirai Madzokere, Yvonne Musarurwa, Last Maengahama, Lazarus Maengahama, Edwin Muingiri, Phineas Nhatarikwa, and Paul Rukanda.
Last Maengahama, Madzokere, and Musarurwa are still detained at Chikurubi while the others are out on bail.
Their lawyer Gift Mtisi said they were still waiting for Justice Chinembiri Bhunu, who has been handling the case, to inform them of the resumption of the trial after he "indicated that his diary for this term was full". SW Radio Africa