Prophet jailed 13 years for sodomy
By Munyaradzi Doma
HARARE – A 30 year old prophet who sodomised his client aged 17, after telling him that he had to undergo a cleansing ceremony has been jailed for 13 years.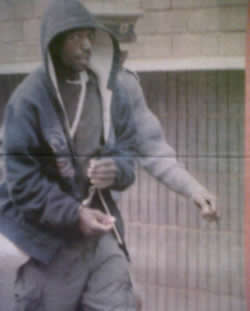 Samuel Mauride of Budiriro 4 Extension had initially been slapped with a 16 year term behind bars before the court set aside three years for five years on condition of good behaviour.
Harare magistrate Fadzai Mthombeni lambasted Samuel the prophet from Johane Masowe Nyeredzi Nomwe Ye Chishanu, saying he had betrayed the trust bestowed upon him by his client.
Samuel had told the court that he started prophesying at the age of 13 adding that he was not married and both his parents were late. The court ruled that the boy had trusted Samuel but he abused his authority as the boy thought the prophecy about the woman who was said to be tormenting him was true.
Magistrate Mthombeni added that the said prophecy was not true as the boy was having simple wet dreams and Samuel made it appear as if it was real by smearing the boy with oil and tying him with a white cloth.
The court added that a prophet is someone who is respected by members of the public but Samuel went on to commit a serious offence. Despite Samuel's plea of not guilty, he was convicted of aggravated indecent assault charges.
It was proved that Samuel had gone to the boy's (name withheld to protect his identity) house on March 11 and told him that he was possessed with evil spirits so he was supposed to go through a cleansing ceremony.
Samuel told the boy that a spiritual woman was being intimate with him in his sleep hence had to be cast out.
Agreed facts are that around 11pm they slept in the boy's room and during the night, Samuel started pleasuring the complainant saying he wanted to obtain his sperms but to no avail as the boy is said to have failed to come.
Samuel started caressing the boy and he removed his shorts and sodomised him, before he also forced the boy to have anal intercourse with him. After the act, they fell asleep and on another occasion whilst the complaint was fast asleep, Samuel sodomised him again before he (Samuel) was arrested.