By Brenda Phiri
Big Brother Africa season is upon us once again and with the auditions in full swing this year, it is interesting to note the wide selection of popular female celebs who are vying for a chance to represent Zimbabwe in Africa's most watched reality TV series.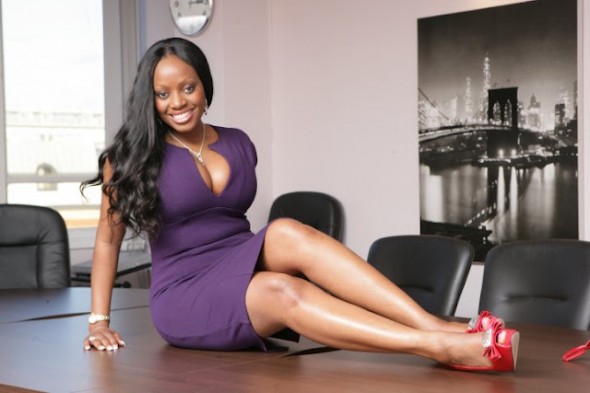 Several female celebrities, among them Pokello Nare, former UK Big Brother housemate Makosi Musambasi, former Miss Curvy Tanya Chikuni and dancehall queen Lady Squanda, were spotted registering on the first day of auditions held at Rainbow Towers on Tuesday. More people are expected to show up at the next auditions that are on tomorrow at the same venue.
The BBA might be a game but most Zimbabweans are concerned about the choice of contestants sent to represent the country over the years.
The country might have had success stories in Wendall Parson, the winner of BBA 2011; Munya Chidzonga, who came up second in 2010; and little known Itai Makumbe, who put up an impressive performance but failed to stay in the house because of lack of support from their fellow countrymen.
Big Brother Africa's popularity in Zimbabwe has grown and many are emotional and pleading with organisers to be mindful of the representatives they are going to send to the house.
There were mixed reactions, however, over the auditions on social sites with some people excited about the divas line-up. While some felt the ladies have what it takes and according to their lifestyle, they will probably fit just fine in the Big Brother's house.
Some have, however, raised concerns over the how "people of no substance" keep letting the country down. One lady who identified herself as Carol encouraged Zimbabwe to consider educational qualifications among other qualities of the next representatives.
"It is not enough that one is a socialite because our country will continue to be associated with ignorance and arrogance thanks to the last batch of contestants who made drama in the house.
"We might love our socialites for their great fashion taste but what else do they have to their names besides pretty faces, sex tapes, modelling titles and selling albums," she said.
Once bitten twice shy and now the nation waits for the announcement of the would-be contestants. Hope lies on them to correct previous mistakes and select people who have what it takes to give a true reflection of Zimbabwe.
According to the producers of the show, this year they are looking for open minded, bold, spontaneous, fluent in English, entertaining, open-minded, adventurous, bold and passionate about the Big Brother experience. Importantly the selection team is looking for qualities of tolerance, determination and enthusiasm. The Herald