Star Gist presenter Vimbai Mutinhiri will join IK Osakioduwa one of the first ever AfricaMagic Viewers Choice Awards. The awards are taking place in Lagos this weekend.
Viewers' had until Sunday, March 3 to vote for their favourite TV and movie actors and actresses in certain categories – make your mark by voting here on the AfricaMagic Viewers' Choice Awards website.
In the run-up to the glitzy ceremony, Vimbai told us who she'd thank if she were a nominee and won the coveted prize, and what she loves about Africa's film and TV industry.
Q: How do you feel about your role on the AMVCAs?
A: I am still in shock to be honest. I am honoured and excited to be part of the biggest initiative in the African film and television industry. I feel there is no better way to pay homage to the outstanding stars we have on this continent, than to be a part of the grand occasion to honour each one of them. I am sincerely humbled.
Q: What are you expecting to see and hear on the night?
A: I am expecting to see and hear Africa's finest putting their best foot forward. The AMVCAs promise to be a night of glamour and excitement, so I can't wait to see the finest couture on the continent.
I'm also looking forward to some hot entertainment. It's going to be bigger and better than anything we've ever seen or experienced! I know this for sure.
Q: If you were a nominee at the event and you won, who would you thank in your speech?
A: Firstly, I would thank AfricaMagic and MultiChoice for coming up with such an amazing platform to reward artistic efforts on the continent. Then I'd thank God, followed by my family.
Then I'd thank my puppy, my first grade teacher and my masseuse. LOL. Without them, none of it would've been possible. Oh yes, and, of course, Guiliana Rancic.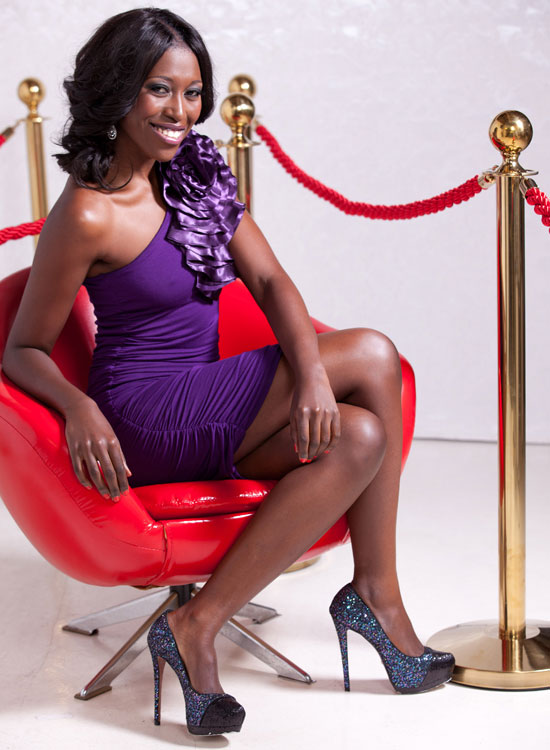 Q: What do you love about African film and television?
A: African film and television is something I can effortlessly relate to. It tells my story, it talks about my challenges and experiences. It motivates me, educates me and ins.
What I love most about it is that it's real. We very rarely sugar coat issues in African film and TV, and that authenticity is so appealing.
Catch the AfricaMagic Viewers' Choice Awards on AfricaMagic Entertainment (DStv Channel 151).
Q: What do you think about the nominees and their contribution to the wider continental film and television industry?
A: Although the nominees were based on specific productions, I feel each of them are individuals whose contribution to the industry extends beyond the productions they were nominated for.
People like Genevieve Nnaji, Kunle Afoloyan and Tim Greene have come a long way in this industry. Their work has not only shaped their respective industries, but they have also opened doors for their peers and brought the spotlight to the continent.
They have grown before our eyes to become leaders in film and TV. I find that so important, that all the nominees are so well rounded, and have all proved themselves in the industry not only locally, but in many cases internationally as well.
Q: What do audiences not know about what goes on behind the scenes on film and TV shows?
A: Wow! Audiences definitely only get to see the glitz and glam! They definitely never get to see the moments when you're having your ear mould made, and it comes out of your ear with all the wax, nor the wardrobe malfunctions that can occur backstage during the mad rush to get changed quickly.
If only they knew about the moments when false eyelashes fall off mid show, or when hair gets caught in hooks. There's a whole other world behind the scenes!