Spirit Embassy founder Prophet Uebert Angel has praised businessman Philip Chiyangwa for the instrumental role he played in his return to Zimbabwe from the United Kingdom where he had been staying as a penniless pastor.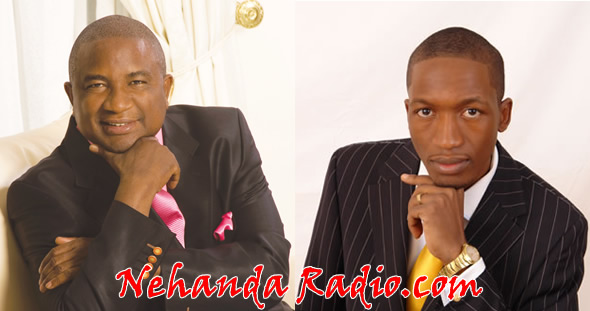 Chiyangwa who attended Spirit Embassy on Sunday for his belated 54th birthday celebrations was showered with praises by Prophet Angel. Just returned from his tour of the US, Prophet Angel urged Zimbabweans to celebrate their heroes while they are still alive.
"Zimbabwe fails to appreciate its own living heroes, they think everyone who makes money has stolen it, when we generate money they think we have stage managed it.
"Today, we have Dr Chiyangwa, he has chosen to celebrate his birthday with us, my wife and I have known him from when we were still in the United Kingdom and he has played a crucial role for our return to Zimbabwe," he said.
During the church service, the Spirit Embassy congregation sang happy birthday for Chiyangwa who said he was happy to spend his birthday in church.
"I have just turned 54 years and I just needed to celebrate my birthday in the presence of God and I enjoyed every second of it," Chiyangwa said.