By Staff Reporter
Zimbabwe was plunged into serious debate after 81.6 percent of children failed their 2012 Zimbabwe School Examinations Council (Zimsec) Ordinary Level examinations, a drop from the previous year's equally shocking 80.5 percent.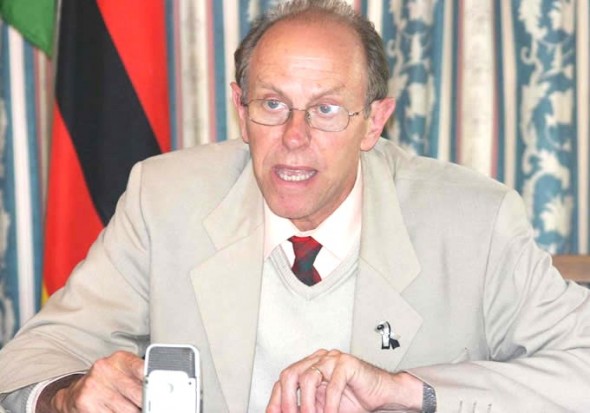 Only 31,767 pupils out of 172,698 countrywide passed in five subjects with Zimsec attributing the decline to an increase in the number of students who registered for the exams, which went up by over 20,000 from last year.
Education, Sport and Culture Minister Senator David Coltart reacted to the news and gave the following reaction.
It is important to put the O level results in context. When I took office on the 13th February 2009 the O level exams had not even been marked, never mind announced. The O level pass rate for 2008 was 14.44% for the 207212 children who wrote.
The pass rate for 2012 is 18,4% for the 268854 children who wrote. So whilst these results are very serious they must be out in their proper context. Enormous damage has been done to our education system in the last decade.
For example we lost 20000 teachers in 2007 and 2008 and the damage done by that alone to a generation of children cannot be easily undone. Whilst we have made significant strides in stabilizing our education system much remains to be done.
The same applies to the other exams. For example in 2009, 272397 children wrote Grade 7 exams and the pass rate was 20.11%. That has now risen in 2012 to 292375 children writing and the pass rate is now 31.5%.
In 2008 33985 children wrote A levels with a pass rate of 67.21% which has risen in 2012 to 36678 children writing at a pass rate of 82.09%. This gradual overall progress has been achieved in an environment of minimal Government funding for education outside of the payment of teachers.
Whilst donor support through the Education Transition Fund has been generous it has been small compared to the amount of donor support the education sector got in the 1980s. For example in one year alone in the 1980s the US Government contributed over US$100 million to the education sector.
The total US Government support for the sector since I took office in 2009 has been US$1 million, and no support whatsoever has been forthcoming for the 2nd phase of the Education Transition Fund from that quarter.
The damage done to the education sector by the chaos of the last decade (and underfunding for two decades) is incalculable but we see the effects through these low pass rates.
It is going to take our collective, and sustained, effort as a Nation and increased international support if we are to restore excellence to our education sector.
There has been absolutely no discussion regarding the 2012 Grade 7 results. In 2011, 288365 children sat with a pass rate of 28.89%. In 2012 that went up to 292375 with a pass rate of 31.5%.
Relevant to this is the fact that we concentrated on the Primary sector first – for example we got text books out to the Primary sector in 2011. Textbooks for Secondary schools were only distributed at the end of 2011 and we are still in the process of completing that exercise.
So many of the children who wrote O levels last year at best only had textbooks in Form 4. Anyone who expects children to do well without textbooks simply doesn't understand the basics of a good education system.