By Ray Ndlovu
HARARE — The resignation of Reginald Austin last week as chairman of the Zimbabwe Human Rights Commission could spark a fresh political tug of war between President Robert Mugabe's Zanu (PF) and the Movement for Democratic Change (MDC), according to a government minister.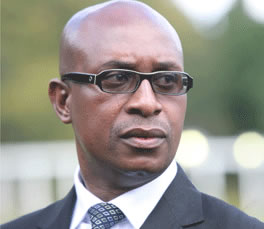 "Politics and human rights are like Siamese twins, and there will definitely be political considerations when it comes to the replacement of Mr Austin. But we trust that the principals in the unity government will be able to make a rational decision based on merit," Obert Gutu, deputy minister for justice, legal and parliamentary affairs, said.
The justice ministry, led by Patrick Chinamasa, a Zanu (PF) member, is responsible for the appointment of commissioners to the rights commission, after consultation with Mr Mugabe and Prime Minister Morgan Tsvangirai.
In a strongly worded statement, Mr Austin blamed inadequate resources and no legal support from the government as reasons for his resignation. He said this exposed the government's lack of commitment to human rights.
But Mr Gutu challenged Prof Austin's criticism of the human rights commission and argued that the challenges it faced were "not unique" to the commission.
"It's not peculiar to the human rights commission alone. Similar challenges are faced by the Zimbabwe Anti-Corruption Commission and the Zimbabwe Electoral Commission — all these remain severely incapacitated," he said.
It remained unclear yesterday who would take over the chairmanship of the human rights commission. A lobby group has emerged that wants one of its members already on the commission to take up the post. This is being proposed as a strategy to prevent an all-out clash between Zanu (PF) and the MDC.
"The deputy chairman of the commission, Allan Sithole, who is a law lecturer at the University of Zimbabwe, is very capable," a source said. "We are quite likely to have a new chairperson from the current pool of commissioners take over … but the principals in the unity government are seized with the matter and an announcement will be made in due time," said the official, who requested anonymity.
Zanu (PF) spokesman Rugare Gumbo denied on Tuesday the party was positioning one of its members to take up the post. "We are only preparing for the referendum and elections," he said.
Wilson Sandura, a former supreme court judge, has been touted as a strong candidate but Zanu (PF) insiders said Mr Mugabe was opposed to the appointment. Business Day