By Robson Sharuko
The world reacted with shock yesterday as news of the horror car crash, in which former Zimbabwe international footballer Adam Ndlovu was killed while his younger brother Peter miraculously escaped with his life, spread across the globe.
The Ndlovu brothers were travelling to Victoria Falls for a social match, in which they had been scheduled to play for the Highlanders' legends against a local side, when Peter's BMW X5 burst a front tyre, veered off the road and smashed into three roadside trees before landing in a ditch.
The accident happened at around 1.20am yesterday near the Victoria Falls International Airport. Other members of the Highlanders Legends' team had left Bulawayo by bus for Victoria Falls at around 4pm on Saturday. The Ndlovu brothers followed later, travelling in Peter's BMW X5.
Forty-two-year-old Adam, who played in Switzerland and South Africa before returning home for a full-time adventure in coaching where he did exceptionally well this season leading Chicken Inn to third-place in the Premiership race, died on the way to Victoria Falls District Hospital.
Adam was one of the finest strikers to play for the Warriors. Peter, widely regarded as the greatest Zimbabwean footballer of all-time, was first taken to the same hospital yesterday before being transferred, at around 8am, for further specialist treatment in Bulawayo yesterday.
Winston Makamure, the man who managed his career when he rose from Highlanders to star at Coventry City, Birmingham City, Huddersfield Town and Sheffield United in a lengthy and successful career in England, said Peter was receiving the best possible medical attention.
Rumours swirled in Harare yesterday, especially on social media sites, that Peter had plunged into a coma, something that fed into reports that started appearing on the websites of international newspapers, notably The Sun tabloid of England.
"Peter is getting the best possible medical attention right now and what I can confirm is that he is no longer in Victoria Falls but was taken to the closest best medical facility and he is not in a coma," said Makamure.
Peter and Adam starred for the Dream Team, the Warriors' squad created by German coach Reinhard Fabisch, which came within 90 minutes of qualifying for the '94 World Cup finals.
As news of the accident, which took Adam's life, spread quickly across the world yesterday, there was a sense of shock that such a tragedy could befall two brothers who did so much for Zimbabwean football and were primed to play an even bigger role as coaches.
Both brothers were invited for trials with Coventry City Blues after impressing during the club's pre-season tour of Zimbabwe in 1990.
The tragedy received prominent coverage across the globe on BBC Sport, ITV, Espn soccernet, SkySports, SuperSport and in British newspapers — The Sun, Daily Mirror, Guardian, Daily Mail and Birmingham Mail.
Inevitably, because of his bigger international status, most of the focus was on Peter. All the newspapers and the international television channels were united in describing Peter as a football legend.
The Daily Mail carried a picture of the mangled remains of the BMW X5, on their website, and inserted an image of a youthful Peter, in Coventry City colours, to illustrate their report about the accident.
The BBC revealed that both Peter and Adam would have signed for Coventry City, after impressing the then manager John Sillett, but the club's board decided that they only needed one of the two Zimbabwean forwards.
Peter had already been crowned Zimbabwe's Player of the Year, while still being a teenager, and even then was showing signs of greatness.
Sillett, who had won the FA Cup with Coventry City as manager in 1987, said Peter was the most talented player that he had ever seen, putting the Zimbabwean ace ahead of such greats like John Barnes, Kenny Dalgish, Bryan Robson and Norman Whiteside, who were prominent players during that time.
"I wanted to sign both of them, but the board would only let me sign one, and I went for Peter," Sillett told BBC Sport yesterday.
"Adam went off to Switzerland and had a good career but Peter was the most talented player I have ever seen. They were both cracking lads, and were very, very close as brothers."
They were still very close, as brothers, two decades later when fate struck them with a cruel blow that took Adam's life. "Peter was a very popular player during his time at St Andrew's and we hope he pulls through this difficult time," said Sillett.
Of course, he was, as he took his game to another level, after turning professional at Coventry in 1991, and started drawing comparisons with the immortal George Best, an iconic forward who had starred for Manchester United as they won their first European Cup in 1968.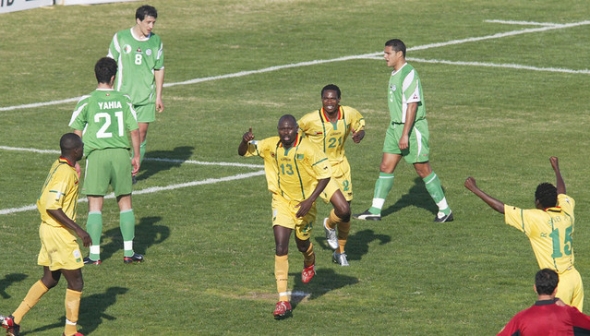 Peter scored 43 goals, in 196 matches, for Coventry City. In 1997 he switched to Birmingham City where he played 106 games for the club and scored 23 goals. Later he would play, on loan, at Huddersfield Town before joining Sheffield United where he made 154 appearances and scored 29 goals.
He left England for a stint in South Africa, where his brother Adam, who had played in Switzerland for SC Kriens, SR Delemont and FC Zurich, would also settle briefly. The Ndlovu brothers returned home and ventured into coaching where they have been impressive in these early days of their career in the dug-out.
Coventry City tweeted yesterday: "All our thoughts and wishes go out to former Sky Blue Peter Ndlovu and his family. Keep strong Nuddy."
Nuddy was Peter's nickname during his spell at the Sky Blues, a name he brought home when used it to personalise the number plates of his BMW X5, which crashed in the tragic accident.
The club later released a detailed statement on its official website, saying Peter achieved iconic status during his time with the team.
"Coventry City Football Club is saddened to hear of a tragic road accident in Zimbabwe that has left former striker Peter Ndlovu in a critical condition and claimed the life of his brother Adam," the Midlands club said.
"Ndlovu achieved iconic status during his six-years with the Sky Blues where he netted 39 goals in 176 appearances for the club. Coventry City sends it's best wishes and condolences to the Ndlovu family who will be in our thoughts."
Darren Huckerby, who played with Peter in the same Coventry City team, tweeted: "Terrible news about Peter Ndlovu and his brother, hope he pulls through."
Mick Quinn, another former teammate, said his prayers were with Peter. "Sad news about my former team-mate Peter Ndlovu involved in a car crash. He is in a coma, sadly brother Adam dead, thoughts and prayers to them."
Birmingham City released a statement on their official website saying Peter was a very popular player during his team at the club.
"The thoughts of everyone associated with Birmingham City Football Club are with Peter Ndlovu and his family following news of a serious car crash in Zimbabwe," the club said. "Peter was a very popular player during his time at St Andrew's and we hope he pulls through this difficult time.
"The media in his home country have reported that he is in a coma following the crash that also killed his brother Adam and another passenger. The 100-capped Zimbabwean international joined Blues from Coventry City in 1997 and made 137 appearances for the club before joining Sheffield United in February 2001."
Peter was a success, too, at Sheffield United, helping the club reach the semi-finals of the FA Cup and League Cup and qualifying for the play-off final. "Our thoughts are with former player Peter Ndlovu, who has been critically injured in a car accident in his native Zimbabwe," Sheffield United said. The Herald