By Benjamin Chitate
Complaints by the MDC youths that they are under-represented in national governance bodies and want to challenge older aspirants in the forthcoming primary elections have been in the media for a while now. There could be several reasons for this development: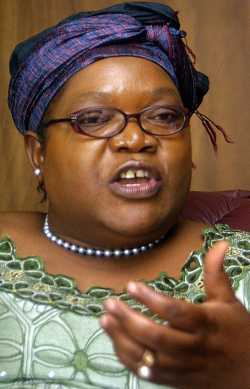 • They are not sure if current MPs will ever want to let go
• Unemployment is too high, and some view being MP is a source of income
• Bad leadership qualities in some adult MPs, so the youth think they can do better
• Some older leaders may have been using the youths for their own political advancement
• External influence – opposition could be influencing them indirectly
In my fourth point, I don't mean to suggest that the MDC youths have been mixing and mingling with the opposition, but sometimes the opposition, especially Zanu PF, with its strong CIO network, can be so cunning and develop ways of filtering through messages that encourage them to protest against their leaders without the youth realising where the message is coming from, and what it is designed to achieve.
Ask yourselves why the cry for posts has been louder this time round, when in fact the MDC was the first party to introduce youthful leaders in parliament: Tafadzwa Musekiwa remains the youngest Member of Parliament Zimbabwe has ever had. The late Learnmore Jongwe and Job Sikhala were some of the young people to make it to parliament.
Even today, some of the parliamentarians are youthful, so the party has always been accommodative of youthful leaders. The youngest minister in the Government of National Youth, Nelson Chamisa, is an MDC official. The fear that they could be made to wait for ever could be helped by the party coming up with a limit in the terms each parliamentarian should serve.
In Zanu PF, Amai Mujuru, Sydney Sekeramai and others have been in parliament for 32 years now, so our MDC youths may see no opportunity for themselves if there is no indication when people who have been in parliament since 2000 will pass on the button stick.
I wouldn't want to say that any of the MDC parliamentarians have over-stayed in parliament, but in the next 15 years some will have over-stayed, so the party must quickly think about limiting parliamentary terms to give the youths hope that one day it will be their turn before it is too late.
If the bold move has been made to limit the terms of the President, progressive parties should start thinking along the same lines for candidates for elections at all levels, from council, parliament through to senate within their own parties.
I hope the MDC leadership will take heed and address the youths' concerns and interests before some of the current parliamentarians go for thirty three years as parliamentarians.
At the moment, Zanu PF youth are more justified to demand that their seniors who have been parliament since 1980 must now pass on the button stick. By the time elections take place next year, Amai Mujuru will have been in parliament for 33, yet will be wanting to continue in parliament.
Amai Mujuru and others must certainly pass on the button stick, and instead, challenge for the presidency, rather than allow Mugabe to want to be President for more than 33 years. What more new ideas would Amai Mujuru and others who have been in parliament for 33 years have to improve the lives of the people that they have failed for 33 years? What new ideas will Mugabe have to revive the economy when he has tried and failed in 33 years.
If they cannot persuade Amai Mujuru and others who have over-stayed in parliament, Zanu PF must abandon ship and join parties with no reputation of staying in office for 33 years. I appeal to all Zimbabweans, whether they are MDC-T, MDC-N, Mavambo or Independent, to reject anyone who has been in the same position for 33 years come the next elections. They have had their time, and it is time for them to pass on the button stick and play different roles.
Zanu PF youths must revolt against any candidate who has been in parliament for 33 years when they go for their primary elections.
My advice to the MDC youth who feel under-represented in elections is that while it is their democratic right to contest in the primary elections, they should challenge only those parliamentarians who have been underpeforming where the party already has sitting MPs. Most importantly, they must choose credible candidates as it is the quality, not so much the quantity that counts.
Benjamin Chitate, New Zealand