Makandiwa's pastor was great in bed: Ex
A woman suing the Mutare-based United Family International Church pastor, Jacob Tembo says he was not much of a Man of God but was great in bed.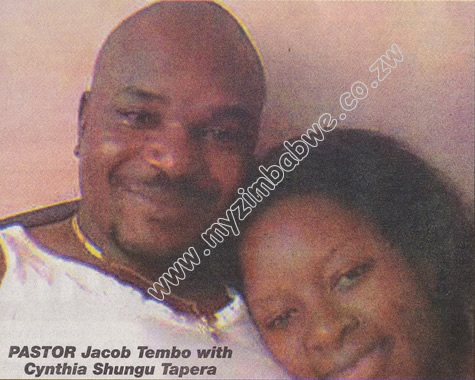 Cynthia Shungu Tapera has taken the married pastor to court and the illicit affair is now the talk in Makandiwa's church. Some church members were even more titillated when pictures of the pair began circulating via smart phones.
Pastor Tembo refused to comment on the matter saying that the dispute between him and Cynthia was still sub-judice. "Go ahead and do your job, I can't comment on that because the matter is before the courts," he said.
But his ex-lover Cynthia denied leaking the pictures.
"I have no idea as to how the pictures leaked but it is true that I am the one in those pictures. I came across the pictures after some of my friends informed me about their circulation. The other guy on the picture is my former boyfriend, Jacob Tembo. He is a pastor with UFI Church. I think one of the pictures was taken some two weeks ago before we broke up," she said.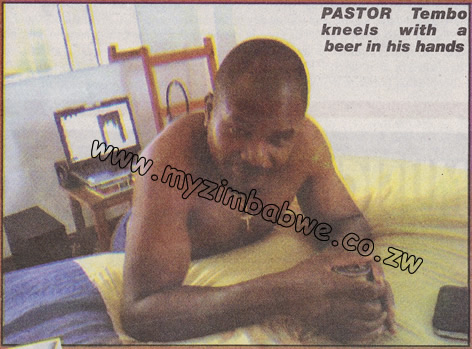 Cynthia added: "I used to hear people calling him a great man of god. I would laugh at them. To tell you the truth, to me he was just a great man in bed. He is a close friend of Prophet Makandiwa and each time Makandiwa called him when we were enjoying our quality time, he would order me to keep quiet. He was afraid that Makandiwa would hear my voice and sometimes he would lie that he was in Mutare while we were in fact enjoying in Harare.
"Jacob needs more deliverance than most UFI members because he is just misleading people. Most people in UFI don't even know that he drinks (alcohol) but I know he does. He drinks expensive stuff and in one of the pictures he is holding a Smirnoff beer," she said.
The woman said Pastor Tembo was still stalking her asking for sex.
"We first met in 2006 in Kadoma and he lied to me that he was not married. I believed him because he never put on his ring and generally he looks younger than his actual age because of his blings. I only discovered that he has a wife when his wife called me.
His wife told me that she heard that I was going out with him by one of his ex- girlfriends. But there was nothing I could do about it because I was already having his child," said Cynthia.
"If he really didn't want to have a child with me he should have just used a condom but he decided to have unprotected sex. So he has to look after his child," said Cynthia who also claimed that she is still in possession of Pastor Tembo's underwear. H Metro