Readers back Mujuru to succeed Mugabe
By Staff Reporter
Over 65 percent of Nehanda Radio listeners and readers have backed Vice President Joice Mujuru to succeed President Robert Mugabe. Fierce rival Defence Minister Emmerson Mnangagwa could only manage 12 percent of the online vote.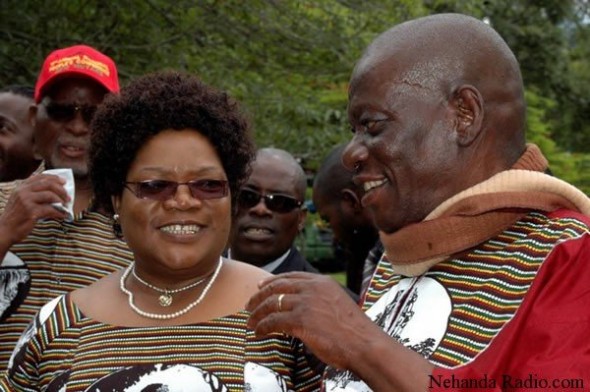 After one week of voting Mujuru had 525 votes (65%), Mnangagwa 100 votes (12%), State Security Minister Sidney Sekeremayi 75 votes (9%), Zanu PF National Chairman Simon Khaya-Moyo 58 votes (7%) and Second Vice President John Nkomo was last with 46 votes (7%).
It was expected that the death of retired army general Solomon Mujuru in a suspicious fire last year in August would greatly weaken Joice Mujuru's political muscle. Our online poll suggests more people have confidence in her than in her main rival for the top job, Mnangagwa.