The Professor Welshman Ncube-led MDC wants its expelled legislators to be barred from contesting the pending by-elections because of the Global Political Agreement moratorium that stops parties in Government from contesting each other.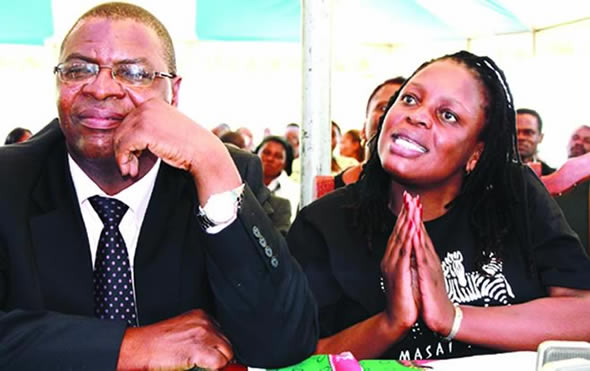 The former legislators, Mr Abdenico Bhebhe (Nkayi South), Mr Njabuliso Mguni (Bulilima East) and Mr Norman Mpofu (Lupane East) instituted a court action after declaring their interest to contest in the constituencies as independent candidates.
However, MDC director for policy and research Mr Qhubani Moyo said the GPA barred the three former legislators from contesting against his party because they belonged to one of the parties in Government.
"According to the GPA, parties in Government cannot contest each other, equally they cannot sponsor proxy candidates and then support them as independent candidates," Mr Moyo said.
"That said, it means Bhebhe, Mguni and Mpofu cannot stand as independent candidates because it is known that they belong to the MDC-T.
"Bhebhe is in the national structure, Mpofu is in the provincial structure while Mguni contested for the position of organising secretary in Matabeleland North, but he lost. That shows he cannot be considered an independent candidate."
Mr Moyo said it was important for the parties in Government to honour the moratorium because the parties continued to renew it. However, Mr Bhebhe yesterday said they were going to stand because they had been given the mandate by their constituents.
"We are not worried about the other nitty gritties about something that we are not party to. What I know is that I was sent by the people of Nkayi to challenge at court so that they could be represented," he said.
"What we know is that we made an application and a ruling was handed down. They can say whatever they desire because they are afraid that they will lose. We are not going to be bound by their wishful thinking."
The Supreme Court recently upheld a ruling by the High Court that President Mugabe should set a date for by-elections in the three Matabeleland constituencies. President Mugabe was given up to today to set the date for the by-elections.
It is, however, understood that if they are to be held, Government wants polls to be held in all 28 vacant seats in Parliament and 164 local authority vacant seats.
President Mugabe on Tuesday, through Justice and Legal Affairs Minister Patrick Chinamasa, filed an urgent application at the High Court seeking an extension of the deadline to proclaim dates for by-elections.
Analysts have argued that it was unnecessary for Zimbabwe to hold by-elections when general elections were imminent. The Herald