Gospel musician Amos Mahendere was yesterday sentenced to 210 hours of community service for pointing a firearm at a commuter omnibus driver. Mahendere (36) was also found guilty of assaulting the driver and fined US$100.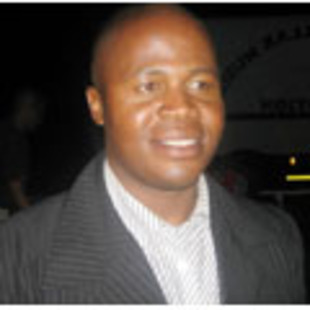 His co-accused Washington Tapfumaneyi (27) of Unit G and Moses Chonse (26) of Unit N in Chitungwiza were fined US$100 each for assaulting the same kombi driver. They were given up to Friday next week to pay the fine or face two months in prison.
Chitungwiza magistrate Ms Rumbidzai Mugwagwa found Mahendere guilty after a trial that started in May. She slapped him with an eight-month jail term, but set aside two months on condition he performs 210 hours of unpaid work. Mahendere will start the six-week community service on Saturday at Makoni District Development Fund.
In coming up with the sentence, Ms Mugwagwa said she had considered that pointing a firearm at someone could easily lead to shooting. "Mahendere was not present when the brawl started. He came from nowhere and pointed the gun at the complainant," she said. "Such behaviour is disturbing. What if he had pulled the trigger?"
Defence lawyer Mr Vusani Bangidza said what Mahendere did was just a sign of masculinity and did not mean to harm anyone. He said pointing a gun at someone attracted an option of a fine as stated in Section 27 of the Firearms Act.
But prosecutor Mr Lovert Muringwa proved that the act attracted a penalty not exceeding level seven or a custodial sentence of not more than two years. He said an option of a fine would trivialise the offence. Mahendere used the butt of his gun to assault Ignatius Nyika (30) of Unit N, Chitungwiza after pointing a gun at him.
Charges against Mahendere and his colleagues arose on May 13 this year in Unit G Extension when Chonse and Tapfumaneyi boarded Nyika's kombi. A misunderstanding with the conductor arose over the volume of the radio. The two disembarked from the kombi together with the conductor.
They exchanged harsh words, prompting Nyika to disembark from the bus to restrain his conductor. When Chonse and Tapfumaneyi saw Nyika coming, they thought he intended to fight them. Tapfumaneyi held Nyika's hands, while Chonse punched him in the face.
Mahendere arrived at the scene armed with a pistol and withdrew it before pointing the weapon at Nyika's chest. He then hit him with the gun's butt three times on the face. After the assault, Mahendere dragged Nyika into the kombi and removed keys from the ignition, before punching him in the face.