Chitungwiza town clerk fired after guilty verdict
By Michael Chideme
Suspended Chitungwiza Town Clerk Godfrey Tanyanyiwa has been found guilty of fraud and incompetence by a disciplinary authority appointed to deal with his case. The municipality has since recommended his dismissal.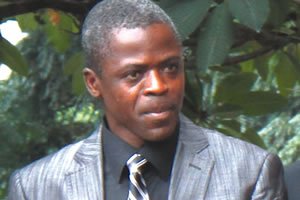 Charges against Tanyanyiwa included the fraudulent awarding of contracts, illegal allocation and subdivision of stands and buying management vehicles without council authority.
He was accused of awarding a US$2million contract to Centenary Plant and Equipment valued for the supply of 10 refuse trucks without a council resolution and without going to tender.
Tanyanyiwa was allowed to buy for up to US$10 000 without council approval. He was accused of issuing a hire purchase order for refuse collection trucks worth US$2.5 million to Autoemporium Private Ltd without council permission and without a tender.
In December 2011, he allegedly approved the awarding of a purchase order worth US$26 000 to a company called Brance to fix the floor, ceiling and walls of the council chamber without following tender procedures.
The council argues that it possesses internal skills to do the job. Another charge arose from the purchase of management vehicles worth US$681 728. The procurement board had deliberated on the matter, but the purchases were done before the matter was approved by full council.
Tanyanyiwa also faced charges of unprocedurally authorising the subdivision of several stands in the town. The stands were initially reserved for schools and churches, but were converted into residential use.
He was also accused of transferring US$80 000 to Floburg Real Estate under the guise of paying for the servicing of Nyatsime stands. It later transpired that the payment was for a house in Chisipite. He was also accused of putting his housemaid on the council payroll.
Tanyanyiwa was paid a monthly allowance of US$200 for his housemaid but instead put the housemaid, one Mary Muzanenhamo, on a council salary of US$562,30.