HARARE- The High Court yesterday reserved judgment in a case in which 13 MDC members aligned to Professor Arthur Mutambara's faction are seeking the nullification of last year's party congress. Justice Bharat Patel deferred indefinitely the ruling after hearing arguments from both parties.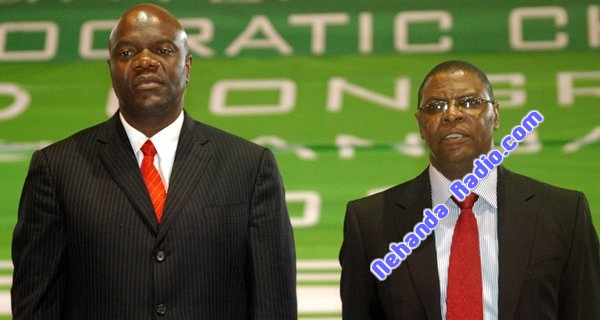 The 13 snubbed the congress that took place on January 8 and 9 last year leading to the election of Professor Welshman Ncube as the party president among other leaders. The 13 – including ousted national party chairman Mr Joubert Mudzumwe and councillors Tsitsi Dangarembga, Constantine Chipadza and Morgan Changamire – argue that the congress was conducted in violation of the party constitution.
Advocate Thabani Mpofu who appeared for the 13 with the assistance of Mr Obey Shava of Mbidzo, Muchadehama and Makoni argued that some districts and provinces were never informed of the congress dates as required by the law.
Adv Mpofu said the Constitution required the secretary general of the party to send notices to the provinces and districts some 30 days before the congress but that was never done. He submitted that the secretary general did not reach out to some districts resulting in others not attending the congress.
The court also heard that the party constitution provides that four days before the congress, the secretary general should inform members of the national executive committee of the nominees for the election and that last year, that requirement was breached. Adv Mpofu argued that the fact that someone other than the party chairman conducted the disputed election, rendered the whole process a nullity.
Advocate Adrian de Bourbon, who appeared for MDC and Prof Ncube, argued that the party constitution was not specific on how the information on the congress should be conveyed, hence the information could have been orally spread to the provinces and districts. He submitted that the notice was conveyed to the provinces and districts as required by the constitution. Adv de Bourbon submitted that the notice was sent to the provinces which took it down to the districts.
He told the court that the then party chairman boycotted the congress and leadership approved Professor Mutambara to chair the congress. Adv de Bourbon said that was a solution to keep the party going despite the boycott by the chairman and other leaders.