Youths bully council into giving them parking contract
By Chengetai Zvauya, Senior Writer
HARARE – Zanu PF-aligned UPfumi Kuvadiki is having the last laugh. The group which has been involved in a fight with the Harare City Council challenging the rationale behind the council's decision to partner a South African company in a car parking business in central Harare , will now take over the business.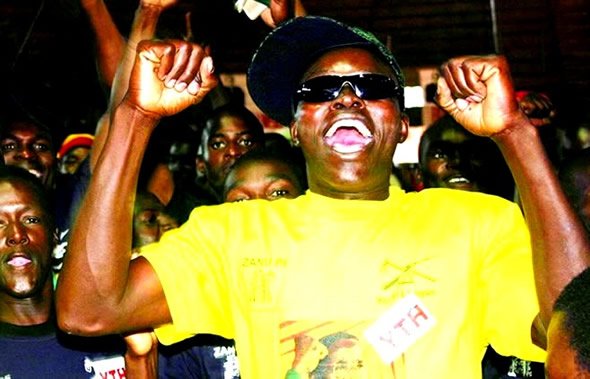 The group attempted a violent takeover of the parking bays operated by South African company Easihold last year arguing that the business is a preserve of the indigenous Zimbabweans but were prevented from doing so by the police.
Harare Mayor Muchadeyi Masunda told the Daily News yesterday that it has started take over negotiations with the youth group. He said he had approached Minister of Youth, Indigenisation and Empowerment Saviour Kasukuwere and Ignatius Chombo the Minister of Local Government and Rural Development to inform them that council was willing to work in partnership with the youths.
"I have indicated through the two ministers that I am willing to talk to Upfumi Kuvadiki, we want to work together with the youths. What we don't want is a violent takeover that the youths are talking about," said Masunda. Asked if he was not giving in to violent behaviour, Masunda said: "I am immune to intimidation and threats. We don't want violence. "My door is open to anyone who wants to work for the progress of the city.
"Last year I engaged the youths to work with them but nothing materialised. They must not think that the Easi-Park is an easy picking deal. They are many programmes that we can work with the youths in the city because we are concerned by the number of our unemployed youths,'' said Masunda. Upfumi Kuvadiki chairman Alson Darikayi welcomed the decision by the city fathers.
"We want to give dialogue a chance and we are ready to engage them because we had tried several times but the council was very hostile towards us. We want to see the empowerment programme being extended to the youths," said Darikayi. Upfumi Kuvadiki has a company named Nehanda Holdings which will be running the parking bays.
Easihold and Harare formed Easipark to control city parking but the deal is ending in two months time after the city pulled out of the two- year partnership last December. Parking business has become lucrative as motorists are charged $1 an hour, an amount considered way above what ordinary motorists can afford. Daily News