By Tendai Kamhungira
HARARE – MDC Women's Assembly chairwoman Theresa Makone has survived censure and a potential suspension from the party after Prime Minister Morgan Tsvangirai shielded her by saying the issues for which she was accused of taking a role in were purely his personal business.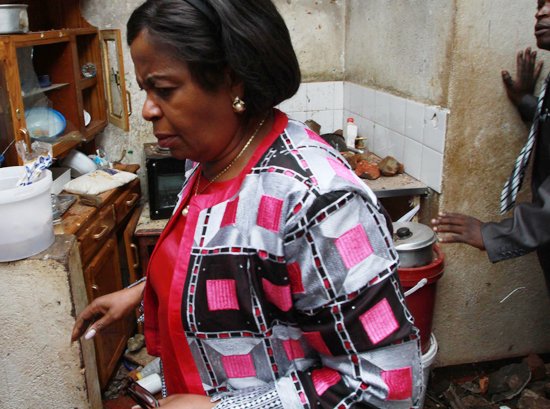 While expectations were high that the party's national council would discuss her role in Tsvangirai's controversial marriage, which has led to brand erosion, party bigwigs skirted the issue or debate yesterday, among other hot topics.
Douglas Mwonzora, the MDC's spokesperson, said: "The party's position is that these are personal issues or affairs and, therefore, it is the president himself… who will resolve them."
"Our president made it clear in the executive meeting that he preferred to deal with his private issues himself," he added.
Some party officials had expected Saturday's meeting to tackle Makone's role and conduct, if not fate, ever since Tsvangirai's botched "marriage" to Harare businesswoman Locadia Karimatsenga Tembo surfaced.
The women's league boss was also accused of denigrating the MDC leader in an SW Radio Africa interview for impregnating a woman out of wedlock, but Mwonzora also warned party members to be wary of Zanu PF machinations and that no party members would be held responsible for Tsvangirai's private life.
"We know how Zanu PF is trying to destabilise the MDC by targeting its leadership (in) a smear campaign.
"It is trying to sow seeds of division (and) there is clear evidence of them interfering with the relationship and trying to convert what had otherwise looked like an ordinary courtship into a sting operation.
"It is Zanu PF, which is trying to wage a propaganda war," he said. Daily News