Dear Honourable Prime Minister Morgan Tsvangirai,
Honourable Prime Minister, who you date or marry, must be your private affair— regrettably, this is not the case; you are a public figure and nothing you do is private anymore. Less than a week after your marriage or purported marriage to Locadia Karimatsenga Tembo, so much has already been written and said about it.
The reasons for the furore are clear: First, Locadia's sister Beatrice Nyamupinga is the ZANU PF MP for Goromonzi West. Second, Beatrice's husband Felix Nyamupinga is also ZANU PF. He is currently Zimbabwe's deputy Ambassador to Australia.
It hurts me to see another man stumble and fall; I felt obliged to remind you that women can build or destroy a man. Honourable Prime Minister, let me make this point crystal clear right from the onset, lest you get me wrong; I am in no way judging your Locadia.
Honestly, who am I to judge her? All I am trying to do is to kindly remind you that often, women can be a man's demise. In that attempt, I will give you a few examples, one of which is most likely to invoke lots of emotions.
Honourable Prime Minister, the late Learnmore Jongwe was a founding member of the MDC, and was one of its shining and rising stars. He was young, educated, gifted and had a very promising political career ahead of him. However, because of a woman, his life came to a premature and tragic end.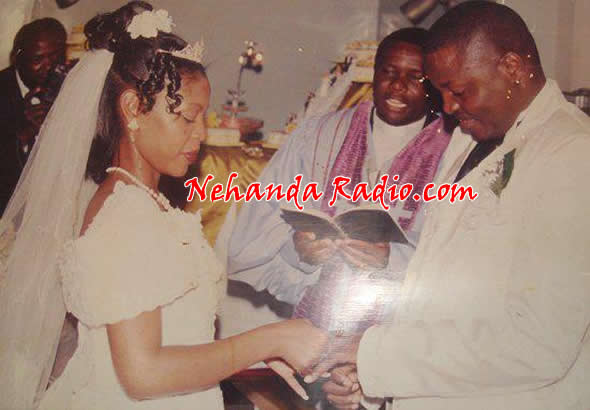 Learnmore caught his wife with another man, and he could not take it—he brutally murdered her. In vain, he tried to take his own life. He was thrown in prison where he died under very mysterious circumstances: May his soul rest in eternal peace.
Many people claim that Learnmore Jongwe's case is a classic CIO job: some say the woman was a CIO plant; a CIO agent; or money was a factor, etc. Honourable Prime Minister, I will spare you any speculation since you know the details better. Whatever happened, it is irrefutable that the woman was Learnmore Jongwe's undoing.
Pius Ncube—a man of the cloth, was a fierce critic of President Mugabe's rule or should I say misrule. They prescribed an antidote for him. You recall what happened; another CIO job. The state owned newspapers were dramatically transformed into tabloids: Stories and pictures of Pius Ncube and a 'married' woman with whom he had an affair were splashed in the papers for all to see.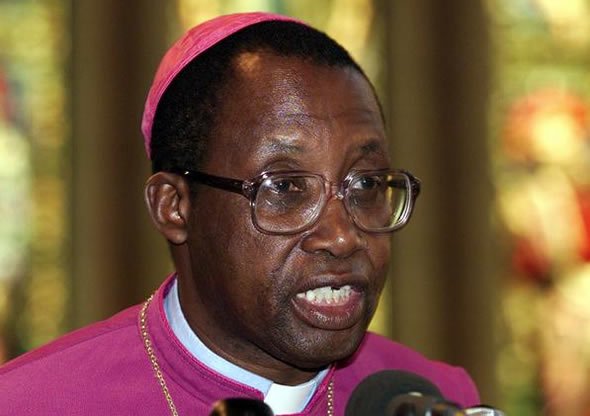 'Father Pius Ncube was supposed to attend to the spiritual needs of the woman, and not her fleshly needs— if not his own,' was the chorus. The Vatican had no choice but to intervene. Pius Ncube had broken his celibacy vows. Honourable Prime Minister, am I the only one who sees some similarities between the two cases?
Honourable Prime Minister, I know that you are a God fearing man. The bible is replete with stories of pious and powerful man whose downfall were women. First, Adam, the father of the human race, who was God's friend, was deceived by Eve— the mother of the human race.
Eve persuaded Adam to eat from the tree of knowledge, and Adam did so. You know the consequences; God unceremoniously kicked them out of the Garden of Eden. Eve's actions, rather, Adam's actions, had disastrous consequences not only for him, but for the entire human race.
Second, when Samson fell for the seductive (and may be sensual) Delilah, it marked the beginning of his downfall and eventual demise. Once the rich and powerful Philistine rulers got wind of the affair, they immediately paid Delilah a visit. In their quest to capture Samson, the Philistine leaders offered Delilah attractive sums of money for her to collaborate with them in a plot to discover the secret of Samson's great strength.
Using her powers of seduction and deception, Delilah wore down Samson with her repeated requests, until he finally disclosed the source of his strength. Once the wicked Delilah knew Samson's secret, she devised a devious plan with the Philistine rulers. While Samson peacefully slept on her lap, Delilah called in a collaborator to shave off the seven braids of his hair. Subdued and weak, poor Samson was captured.
It is indisputable that Samson's infatuation with Delilah made him gullible to the point of being stupid. Questions may be asked: why did Samson constantly fall for her deceptive ways, until he crumbled and give in? Why didn't Samson see through the deception?
Honourable Prime Minister, I am in no way saying or suggesting that your Locadia is Deliliah. NO! Who am I to judge her? All I am humbly saying is that what we learn from Samson's story is how his enemies used Deliliah not only to get to him, but to get him (my dear sisters, please forgive me).
Third, Jezebel was the daughter of Ethbaal, the king of the Sidonians, and the wife of King Ahab of Israel. Jezebel goes down in biblical history as the very worst example of evil: In fact, she was an incarnation of the devil himself! She committed extremely horrendous crimes against innocent people, particularly those who were faithful and obedient to God. Jezebel was an ardent worshiper of the pagan god Baal, and she attempted a religious coup d'état in Israel.
As queen of Israel, she attempted to force her god upon the Israelites in the most brutal and deadly fashion. King Ahab made very little effort to stop her—in fact, he was an accomplice. He built a pagan temple for Jezebel in the capital city of Samaria and allowed prophets of Baal and prophets of Asherah to eat at the royal table. Moreover, Jezebel murdered as many of God's prophets as she could find. The rest were forced to seek refuge in caves.
Also, Jezebel made sure she had her way all the time. True to form, she arranged the stoning to death of Naboth because she wanted his vineyard for a vegetable garden for her husband, Ahab the King.
Indeed, Ahab and Jezebel are an excellent example of why God prohibited intermarriage—particularly, a politically inspired marriage between the Israelites and the Sidonians. It resulted in the corruption of the King, rather than the conversion of the idolater, Jezebel. Honourable Prime minister, I hope you see my drift!
In conclusion, Honourable Prime minister, I am deeply worried that if you are not wary, women may destroy you, and regrettably, together with the MDC-T.
Sincerely,
Calisto Mudzingwa