MDC-T Deputy National Organising secretary, Abedinico Bhebhe who was expelled from the smaller faction of the MDC led by Welshman Ncube said, Ncube is a desperate mad-man who has run out of ideas. Bhebhe said Ncube is being used by Zanu-PF and spends time attacking Prime Minister Morgan Tsvangirai instead of talking about his party policies.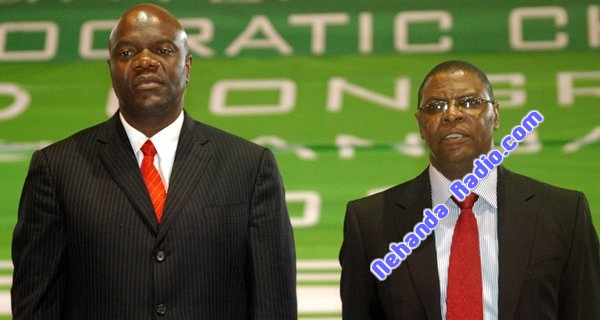 "What Zimbabweans should understand is that Welshman has run out of ideas, he is just greedy and power hungry. Instead of telling us about his party policies he now spends time insulting the Prime Minister," said Bhebhe who is also former Nkayi South parliamentarian before expelled by Ncube in 2009.
Bhebhe accused Ncube of being a Zanu-PF messenger who is trying to weaken Tsvangirai's support base in Matabeleland region.
"We know that he is being used by Zanu-PF and only campaigns in Matabeleland region and attacking Tsvangirai. Why is he not doing that in other parts of the country?
"It is very funny that he is talking about Tsvangirai being a ceremonial leader when its actually him who is a ceremonial Minister, since he lost  parliamentary elections but went ahead to appoint himself as an Industry and Commerce Minister," he said.
In the past weeks Ncube has been blasting Tsvangirai at his rallies describing the premier as a useless leader who has betrayed Zimbabweans by allowing the powers bestowed upon him upon signing the Global Political Agreement (GPA) to slip away to President Robert Mugabe.
Only on Sunday Ncube told his supporters at Nketa Hall in Bulawayo that Tsvangirai's book "At the Deep End" which was published some few months ago is "full of lies".
When contacted for comment smaller MDC faction spokesperson in Matabeleland region Edwin Ndlovu said: "Bhebhe is still excited by being appointed MDC-T Deputy National Organising secretary so he feels he must speak even though he has nothing to speak, typical of an empty vessel." Radio VOP