Zimbo killed girlfriend over 'dirty dishes'
A Zimbabwean man accused of murdering his live-in girlfriend in the US has told police an argument over dirty dishes led to the grisly crime which occurred in the couple's home in Bonney Lake, Washington.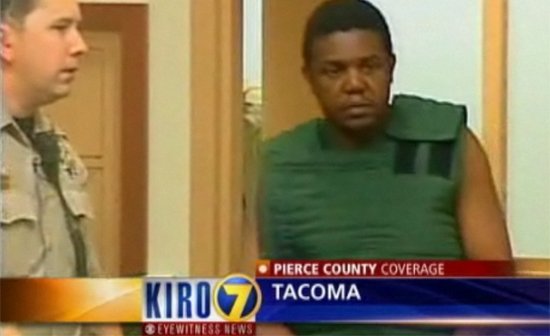 Mthulisi Ndlovu, 38, has been charged with first-degree murder in the death of Mary Mushapaidze, 42. Bail has been set at US$1 million. However, his account of the fatal argument has been disputed by Mushapaidze's friend who claimed the couple had been fighting over her unwillingness to return to Zimbabwe.
Police said Ndlovu walked into Bonney Lake police headquarters last Sunday morning and claimed his girlfriend was missing. He told police she had left home to go running at 5:30 am and hadn't returned. Police went with Ndlovu to the couple's home and noticed it smelled as though plastic had been burned. Ndlovu claimed he'd been burning junk mail.
A neighbour told police they had heard a loud banging from Ndlovu's house at about 11:30 pm on Saturday while another reported seeing Mushapaidze's vehicle arrive home at about the same time. The neighbour said he heard yelling and what sounded like someone being beaten with a bat, but declined to call police because he said he didn't hear gunshots.
Ndlovu later confessed to investigators that he killed Mushapaidze. Police entered Ndlovu's home after they obtained a search warrant and saw blood streaks on the stairway leading from the kitchen to the garage.
Officers found a burn barrel containing burned human remains in the garage. Police also found a pair of long-handled pruning shears, which they said had been purposefully separated. At least one of the handles had been used to strike the victim, who suffered head wounds which were consistent with blunt trauma.
Under questioning, Ndlovu told investigators that he and Mushapaidze had argued about dirty dishes late Saturday night. Ndlovu told investigators that she hit him in the face with her purse and he became enraged and knocked her to the floor.
He said he climbed on top of her and punched her several times and that it was possible he tried to strangle her and hit her with the pruning shears but that he couldn't remember.
Ndlovu said that after he realised Mushapaidze was dead, he dragged her body into the garage and put her in a metal barrel, according to the documents. Later in the morning, he put charcoal in the barrel and lit it, in an effort to destroy the body. New Zimbabwe.com