Alick Macheso says beer makes him sick
By Jonathan Mbiriyamveka
Sungura giant Alick Macheso has revealed that since he quit beer he has become healthier and wiser. It's been some years now since Macheso or simply Extrabasso to his fans, stopped drinking although he still smokes.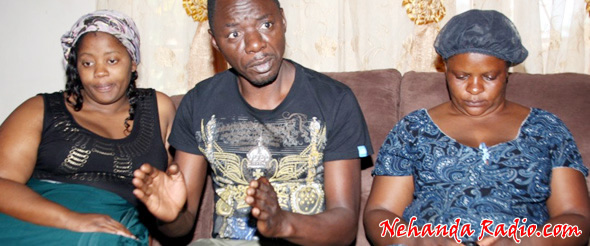 "Quite honestly, during my days as a drunk I would stop at every bar or bottle store for one or two beers and get home in the late hours of the morning. The next morning I would fall sick as the hangover was like hell and bad for my body," Extrabasso revealed backstage at the recently held Heroesplush Gala.
The "Chimoko Changu" singer said he does not regret quitting booze and that he now gets home early. "These days I have time for my family and businesses something which I enjoy most. It's really great when you wake up and feeling fit," he said.
The Orchestra Mberikwazvo frontman was forced to quit smoking and drinking due to health problems some years back. He, however, has gone back to his smoking ways. Extrabasso and Somandla "Mafia" Ndebele also had time to exchange notes backstage before they took to the stage.
Reminiscing on the good old days when he was still living in Dzivarasekwa in the early 1980s, Extrabasso said he has known Mafia ever since he was still a teenager. "Uyu anga akapenga achiri mudiki hanzi akamborova munhu mbama yakarira kudarika PA system. I'm happy he's grown up now and (he's) changed for the better," he said with a chuckle.
Both Extrabasso and Mafia gave music lovers a power packed set at the Heroesplush held in Mount Darwin last weekend when they shared the stage. Extrabasso, who usually starts his performance with a prayer, also paid homage to his departed friend and promoter James "Jimmy Jimalo" Chiyangwa, who died last month after succumbing to cancer.