Deputy Mayor built 23-bed double storey
By Xolisani Ncube    
Local Government, Rural and Urban Development Deputy Minister, Sessel Zvidzai, has given Harare Mayor Muchadeyi Masunda the green light to institute a probe into the lavish lifestyle of councillors.
Zvidzai told the Daily News yesterday, that he has given Masunda the go ahead to launch investigations into the issue which has attracted great interest among residents of the capital.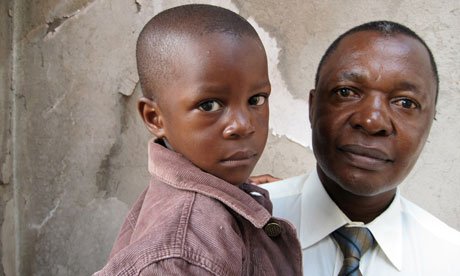 A number of councillors including Deputy Mayor Emmanuel Chiroto have been identified among the council representatives who have had a dramatic change of lifestyle since they assumed office in 2008. "I have given him permission to investigate the change of lifestyle of certain councillors," said Zvidzai.
"It is his duty to ensure that he protects the city and also protects service delivery so he has to take internal measures against those councillors who will be found on the wrong side." Masunda had expressed worry over the extravagant life that some of the councillors are leading in a brief with journalists on Tuesday.
He especially mentioned reports that his deputy is building a 23-bedroomed double storey house in Mount Pleasant. "I am worried about the lifestyle of certain councillors. I can't keep a blind eye to that," said Masunda. I am yet to have a meeting with the Deputy Mayor over the issue which appeared in the press.
"Such issues have a risk of putting the image of the city at risk and have a tendency of haunting you later." Harare city councillors are believed to earn a measly $180 in monthly allowances. However most of them are driving top of the range vehicles despite the fact that they have no known business that they are involved in.
Masunda also said he was keen to probe allegations that some councillors were involved in the awarding of tenders to companies they have personal influence over while others are said to be receiving kickbacks in such transactions.
"There are allegations on procurement issues where some councillors are working in collusion with companies winning tender bids," said Masunda.
Two months ago, Chiroto attempted to defend himself on allegations of influencing the supply of council vehicles. He said at the time, that he played no part in the procurement process. "Knowing the company that supplied the vehicles does not mean that I influenced the process," said Chiroto.
He also said the construction of the 23-roomed house was not something extra ordinary. "I started to build that house from the proceeds I got after selling my house in Hatcliffe and I bought the stand from the city of Harare as part of my benefits as a councillor," he said.
Zvidzai also said he had tasked Masunda to investigate allegations that some council employees were involved in fraudulent activities by conniving with ratepayers to erase their debts without settling them.
"As the ministry we have received serious reports that some council employees were asking for bribes from ratepayers to cancel a certain amount from their bills and pay less monies to council. "I have asked the mayor to look at those issues," said Zvidzai. Daily News